Zendaya's Siren Eye Makeup Might Be Her Sultriest Look Ever
The actor was also dripping in Bulgari.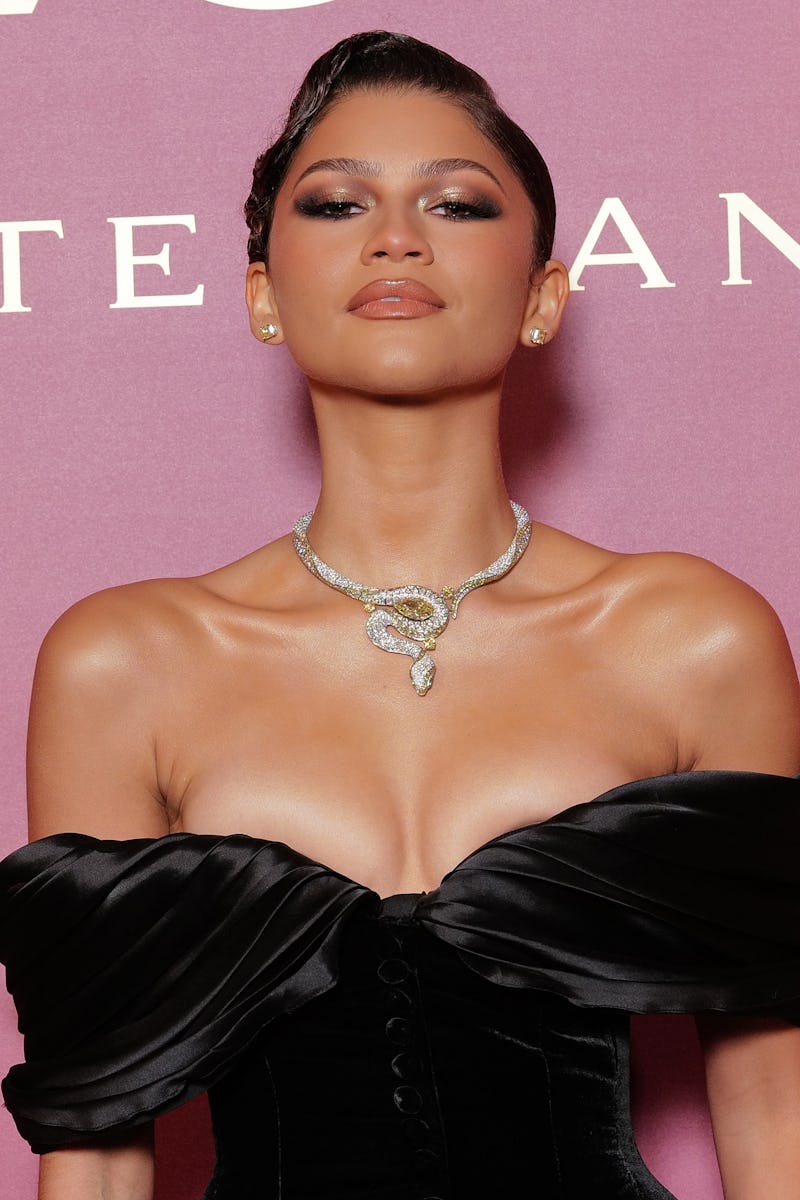 Claudio Lavenia/Getty Images Entertainment/Getty Images
This time last year, there was a beauty battle raging on TikTok between "siren" vs. "doe" eyes — and since then, the trend has gone far beyond just eye makeup techniques and facial expression subtleties to alter one's appearance. Case in point? Sultry siren eyes are often paired with similarly mermaid-inspired details, like wet hair, ocean-colored nails, and beyond, while doe eyes are a beacon of the coquette aesthetic currently taking over.
What's the difference between the two eye makeup looks, you may ask? Well, put simply, siren eyes are sharp, alluring, and filled with a sensuality that feels powerfully confident and sure. While some may have this more almond-shaped eye naturally, it can also be created with a sharp wing and the softening of one's gaze rather than looking at the world with eyes wide open.
On the other hand, doe eyes, by nature, are just as they sound — innocent, wide-eyed, and oh so sweet. Also referred to as Bambi eyes or doll eyes, those with larger or rounder eyes may have the look naturally, though the use of eye-opening techniques (like white eyeliner on the lower lash line) can exaggerate the look.
If there happened to be any confusion at all when deciphering the two looks, Zendaya and BLACKPINK's Lisa were recently seated next to one another at a Bulgari event on May 15. As the two icons followed the models walk down the runway, eyeing the looks in unison, the Euphoria actor embodied all things siren as the K-Pop star was truly the definition of a doe-eyed doll.
More than their eye shape and facial expression, one's aura is said to shift depending on whether you have the siren or doe eye makeup look. Zendaya and Lisa radiate a seductive intensity and approachable sweetness, respectively, proving just how powerful the eyes can truly be.