Doctors Explain The Subtle Warning Signs Of Lupus
#6: Your fingers turn white when you're cold.
by Carina Wolff and JR Thorpe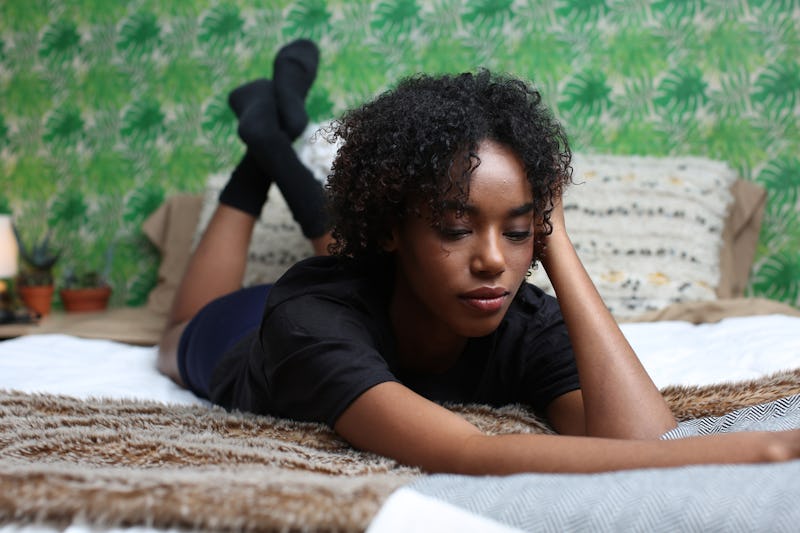 Ashley Batz/Bustle
You might know about lupus from House or because Selena Gomez has it, but when it comes to identifying its symptoms, it's pretty common for people to draw a blank. There are a number of subtle warning signs of lupus all people should know, especially since the disease tends to affect women between the ages of 15 and 34. Although some people do get a deluge of symptoms all at once, others experience only a couple of subtle symptoms at a time. It's easy to ignore some of these symptoms, since they may seem like no big deal — but if several of them are happening at once, it's important to see a doctor to test for the disease.
"Lupus is a disease that is caused by something going wrong with the immune system — the part of the body that fights off invaders, such as viruses, bacteria, and other germs," Dr. Saurabh Sethi, M.D., M.P.H. tells Bustle. "Typically, B cells in our immune system produce proteins called antibodies that protect the body from these invaders. In a person with lupus, some B cells, called autoreactive B cells, react against your own body. The autoreactive B cells produce a type of protein called an autoantibody. Unlike normal antibodies, which react against foreign invaders, the autoantibodies attack your own body." Which is really unhelpful.
Some of these symptoms can be difficult to deal with on a daily basis. Consulting your doctor is the first step to getting help if you notice any of these nine subtle warning signs of lupus.
Done the detective work and think that lupus might be on the table? Be sure to see a doctor who can help you get a proper diagnosis.
Experts:
Rebecca Lee R.N.
Dr. Saurabh Sethi, M.D., M.P.H
This article was originally published on