The Ultimate Christmas Quiz To Level Up Your Festive Spirit
Whether you're celebrating IRL or with a virtual event.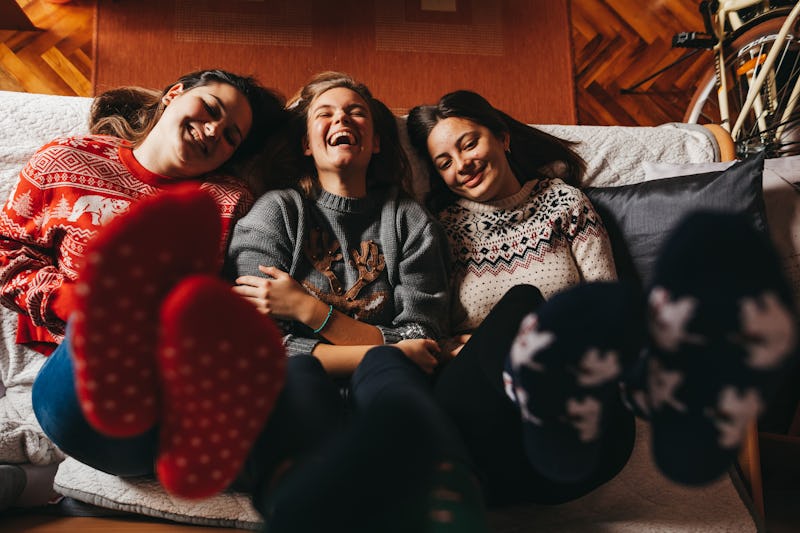 Constantinis/Getty
With the Omircon variant moving faster than Father Christmas on December 24 and threat of another lockdown ever looming, some people in the UK are opting for virtual celebrations for the second Christmas running, including the much-loved Christmas quiz. Whether they were already a tradition in your household or have become a new feature since lockdown began, quiz question about Christmas are a great way to get in the festive spirit and introduce a bit of friendly competition to your yuletide scheduling. With this in mind, I've gathered together 50 – yes 50 – Christmas quiz questions that cover everything from music to food and festive traditions to film and TV.
In this Christmas quiz (which will work just as well for an IRL get together as a virtual party), you can expect to find questions on telly faves like The Vicar of Dibley and Gavin & Stacey, classic films such as Love Actually, iconic festive lyrics from George Michael and Elton John, as well as obscure facts like who invented Christmas crackers and which country created the Yule Log.
So, keep scrolling to find a fresh batch of Christmas quiz questions and answers that will make your Christmas even more entertaining than the last.