6 Fitness Pros To Try If You Can't Get Enough Of Yoga With Adriene
These instructors bring the chill encouraging vibes to pilates, HIIT, and more.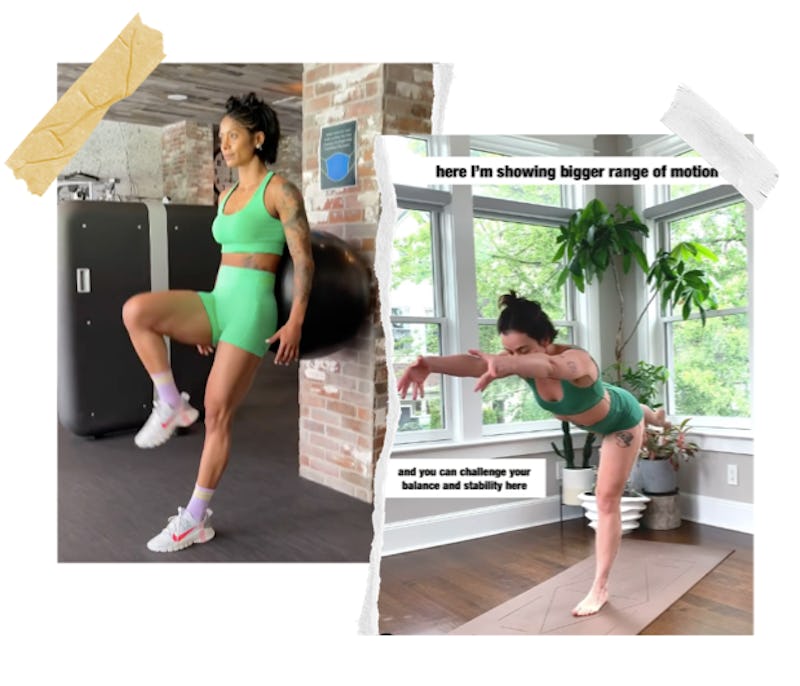 Screenshots via Instagram
When you think of home workouts, Adriene Mishler likely comes to mind. With 10 million-plus YouTube subscribers, Yoga With Adriene fans love her calming energy and the accessible, "Anyone can do it" vibe of her online classes. One of the (many!) reasons Yoga With Adriene is so beloved is because she pairs her routines to certain moods, so you can choose the yoga practice that best suits you when you're feeling anxious, need to meditate, or want to work on building trust (with yourself or others). Her signature catchphrases — "Find what feels good," or "Breathe love in" — are reminders to be kind to yourself while getting stronger or discovering that deep stretch.
Although there's no shortage of Yoga With Adriene videos to choose from — she has over 700 free yoga videos on her YouTube page alone — sometimes you wish you could take her encouraging, chill vibes to your barre class or HIIT session. Enter: fitness instructors like Yoga With Adriene. Of course, every pro has their own unique vibe (and that's why we love them), but finding instructors who prioritize kindness and approachability — like Adriene does — can help people stick to their workouts.
The next time you feel like mixing up your at-home workouts, try a video from one of these fitness pros who share that infectious Yoga With Adriene Energy.