Roxie Nafousi's Magical Thinking
The internet's "queen of manifesting" takes a refreshingly next-gen, no-nonsense approach to the practice.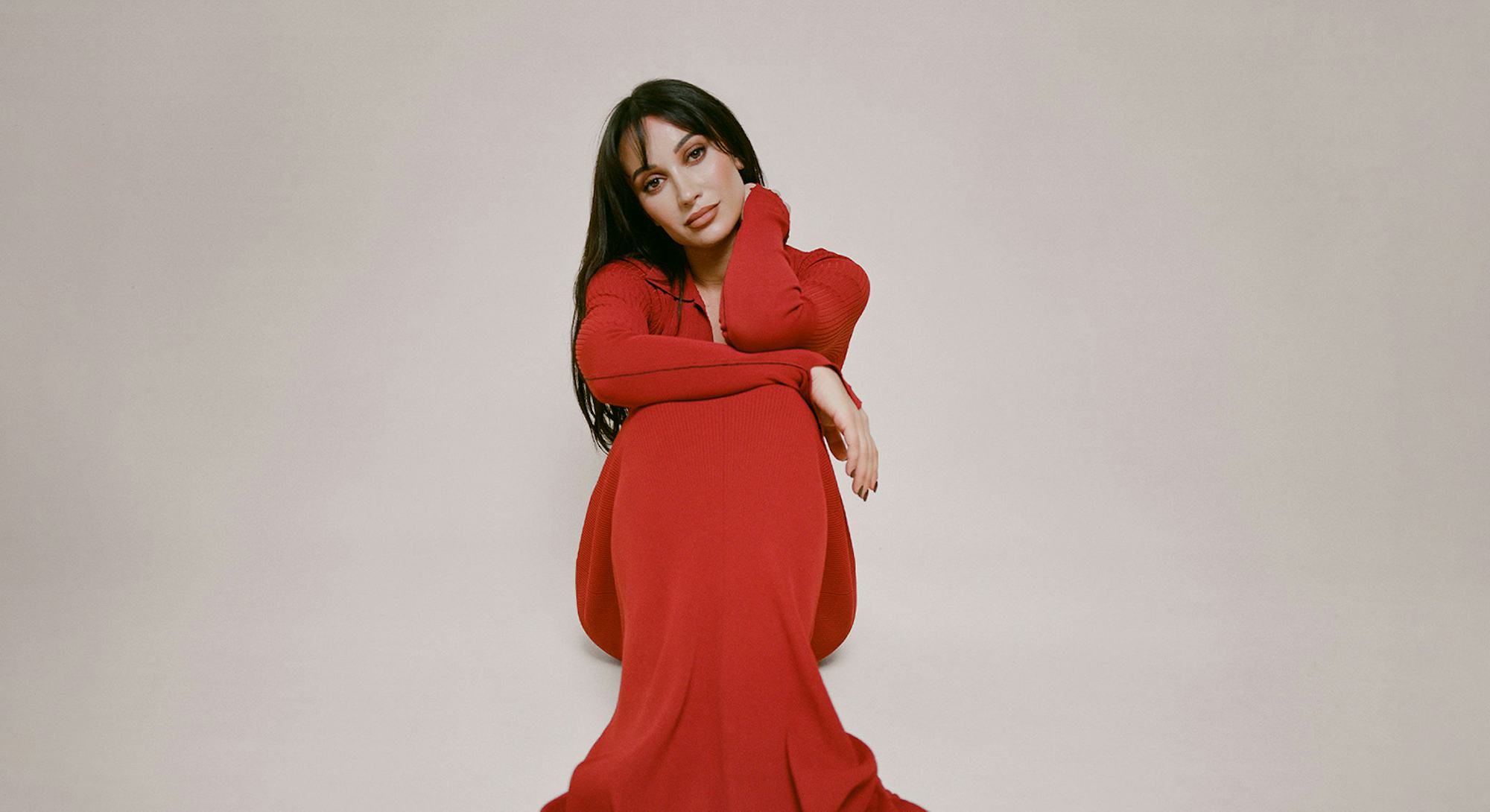 Old-school wellness gurus mesmerize us with the siren song: "Live like me and you will finally achieve happiness." There's Dr. Oz's well-nourished energy, Deepak Chopra's virtuous calm, Gwyneth Paltrow's Goop-ified version of self-care. They promise a serene, idyllic lifestyle that's devoid of hangovers, depression, and anxiety (and if those emotions ever come, well, there's a supplement for that). These are people that have it all figured out.
Roxie Nafousi, often referred to as "queen of manifesting," is a new star that seems to align in that same aspirational orbit. With 231,000 Instagram followers and a Sunday Times bestseller titled Manifest: 7 Steps to Living Your Best Life, Nafousi has all the markings of a socially savvy wellness guru. Naturally, I expected a vaguely untouchable persona that leaves me feeling bad about my general lack of direction, but in reality, Nafousi is a lot more down to earth and relatable to those of us who don't meditate every day or drink bone broth for lunch.
First, some background: Surely, you've observed that manifesting is suddenly everywhere, which makes sense for the great resignation generation currently asking themselves "What do I do now?" In a nutshell, manifestation is based on The Law of Attraction, a philosophy with roots going back to the early 19th century that basically states that like energy attracts like energy — or roughly, abstract thoughts that you put out there will come back to you in tangible ways.
Today, which Manifestation 2.0 camp you join is up to you: Are you into #LuckyGirlSyndrome, where TikTokers crow affirmations like "I am so lucky, and the universe has my back"? Or maybe you identify as "delusional," which some Black women are calling themselves to (rightly) reject systemic racism by pretending its scourge isn't so suffocating. You could be a prolific vision-boarder, which explains why after all this time, Pinterest is enjoying an unlikely renaissance. Or maybe you're just a plain old-fashioned devotee who's hooked on one of the hundreds (thousands?) of YouTube videos, books, and podcasts on the subject. Whatever your preferred method of manifestation, there is a troop for you.
While the sheer amount of content devoted to magical thinking is dizzying, one aspect of the craze is clear: The idea that you can manifest your best life is not new. (Incidentally, the midaughts, Oprah-endorsed The Secret author Rhonda Byrne was inspired by The Science of Getting Rich, published in 1910 by Wallace D. Wattles.) But now social media makes the cult of personality more far-reaching and accessible than ever, and Nafousi, 32, who is young, stunningly beautiful, confident, and rocks a posh British accent, is made for this world.
When we Zoom, I've caught her at the tail end of a week of promoting Manifest in NYC, and as anyone who had done a week of interviews, talks, and appearances would, she seems exhausted. She had appeared on GMA3 early that morning but had transitioned to off-duty pared down makeup and a simple black hoodie with the word "MANIFEST" printed on it (available for purchase on her website, naturally). She sounded relieved to share that she was flying back to England later in the day.
Manifest begins with a candid — albeit brief — look at the circumstances that led her here. Years of hard partying, substance use disorder, and feelings of hopelessness left her desperate to change her life. The London-based Nafousi is, as she will later confirm, a lot more famous in the United Kingdom, where she can't leave the house without encountering a fan. There was a time when she was a Daily Mail fixation, with the U.K. tabloid documenting her nights out with Cara Delevingne and sparking dating rumors with Harry Styles. Detailed in just two pages of the book, it sounds a little glossed over, but Nafousi assures me the struggle was and is real.
"I hit so many rock bottoms," she says. "I went to Narcotics Anonymous when I was 21, and I didn't give up [drugs] until I was 28, so there's, like, a long time of knowing you have a problem and not able to give up. And that brings so much constant shame and regret, and that's all feeding into that low self-worth [and] feeling like you're a failure."
What she also doesn't mention in the book is the childhood trauma she experienced when her parents moved to Oxford, England, from Iraq.
"I think from like my earliest years, I felt very much like an outsider. When the Iraqi war broke out, I was horrifically bullied because at that point all Muslims were terrorists in the eyes of the media — and especially Iraqis — so I started rejecting who I was." She changed her name from Rawan to Roxie "because I wanted people to not associate me with being Arab," she says. "Looking back, that was where I really started to close off." That outsider feeling led to Nafousi developing an eating disorder, and relying on cocaine, alcohol, and cigarettes as a way of escaping the pain of being herself. "Over the next 10 years, my life was dominated by addiction, so as a result I had no career, I was making no money, I was suffering from depression, anxiety, and severe, severe self-loathing," she says.
She intended for a yoga retreat in Thailand to change her life, but within 24 hours of returning home, she was on a bender. The morning after, she called a friend and confessed she was at breaking point. Her friend recommended a self-help podcast on manifesting she had just heard. Nafousi listened — and says "something just clicked."
She began immersing herself in the world of manifesting, which she says enabled her to attract her husband, Wade Briggs, an Australian actor. After three months of dating, she discovered she was pregnant. And while all this ties rather nicely together, it's not exactly a happily ever after tale.
"It wasn't a case of I discovered manifesting, met Wade, got pregnant, and was like 'Well, this is great,'" she recounts. "It was more like 'What the f*ck. I still have no money, Wade has no money, and how the f*ck are we going to afford a baby?' And on top of that, I suddenly had to give up all my crutches," she says, the latter referring to sobriety. She tells me that her prenatal depression (which occurs during pregnancy and is rarely discussed compared with postpartum) was so severe that each day was a struggle to stay alive. "I was in a mental prison," she explains.
Despite her challenges, during this time she was voracious in her pursuit of manifestation, devouring books, podcasts, and videos ranging from Brené Brown to Tony Robbins and of course, the high priestess of The Law of Attraction herself, Oprah. She says, "I would visualize that: When I have this baby, I'm going to make my life the best it can be."
She admits she struggled to connect with Wolfe during his first few months because she was filled with self-loathing, but her motivation to make something of her life lit a fire within her. Acting as both the student and the master, she posted her first workshop — on achieving the self-love she grappled with — in November 2019, which drew a small crowd of her Instagram followers. Then came the pandemic.
While plenty of us were day drinking and watching Netflix, Nafousi took the opportunity to build her following, posting videos and growing a community of folks looking for answers during those most uncertain times. Meanwhile, she distilled her takeaways down to seven steps, which she wrote "within five minutes on the notes app in my phone," and manifested a book deal. Fast-forward to January 2022, when it became a massive bestseller, no doubt thanks in some part to the Hermès-orange-hued tome being photographed in Bella Hadid's and Ellie Goulding's hands.
And yet, fame has drawbacks. She and Briggs have parted, although she says it was amicable and they are actively co-parenting their son. Nor is Nafousi immune to performance anxiety or crippling bouts of depression.
"I have a lot of bad days," she admits. "January of this year, I basically had a breakdown. [It was] three years of a lot of work and being a mom, and then some personal things happened over December and January, and my mental health deteriorated to the lowest it's been probably since I was pregnant."
But she says the difference is that now she is better at harnessing manifestation coping mechanisms to be optimistic that "there's light at the end of the tunnel."
I slid DMs to a couple of her IG followers, and both were eager to sing her praises with religious zeal. Aine Donovan, 45, founder of They Made This, a collection of art galleries in the United Kingdom, told me that Nafousi helped her manifest growing her business. She admits that maybe it was a coincidence, but when she started practicing Nafousi's steps, one effect was that Game of Thrones star Emilia Clarke's mother bought a mug in one of her shops for her famous daughter, who subsequently posted it on social. It went viral, instantly taking Donovan's company to the next level. Katie L'Aimable, 33, founder of Decant Organise Time, says she owes her life to Nafousi when she read Manifest after suffering a debilitating nervous breakdown. A former teacher, she claims the book helped her to manifest her new career as founder of a rapidly growing professional organizing company.
"If you start to believe in yourself and you know [what] you want and walk towards it, and you persist through challenges, of course you're going to get to where you want to go."
A lot of manifesting revolves solely around the power of thought, and while magical thinking isn't inherently dangerous, a moment in The Secret where a devotee says she manifested herself out of breast cancer sans treatment isn't just cringe — it's, well, downright dangerous. But fans say Nafousi's brand of manifesting is different and point to how actionable her steps are with an emphasis on doing rather than just thinking. All admitted that a lot of hard work went into their success. Basically, it's a recipe to "be clear in your vision" with helpful tools ("remove fear and doubt," "embrace gratitude") to get you in the mindset to make it happen, for real.
When I tell Nafousi that to me, the book is less about woo and more a primer on how to get your sh*t together, she agrees that it makes sense: "If you start to believe in yourself and you know [what] you want and walk towards it, and you persist through challenges, of course you're going to get to where you want to go." But she does insist that at the end of the day, there is something magical about that. What if you don't achieve your goals? She says that's a test and helps you know whether you really wanted it in the first place, at which point you are freshly motivated to keep trying or… secretly relieved it didn't come to fruition.
Nafousi has just completed a follow-up called Manifest: Dive Deeper. "I only had eight weeks to write the first book, so there was obviously still so much more I had to say," she says. It's already a hit in the United Kingdom and poised later this year to reach the U.S. market, where her fans eagerly await its arrival. After an hour of speaking with her, I come away with the sense that Nafousi may be very clear in her vision, but she's still figuring things out like the rest of us. A wellness guru who admits to having good days and (really, really) bad days? How refreshingly next gen.
Photographs by Kendall Bessent
Photo Director: Alex Pollack
SVP Fashion: Tiffany Reid
SVP Creative: Karen Hibbert