11 Things Nobody Tells You About The Way Cheaters Think
It can reveal so much about them and how they feel about themselves.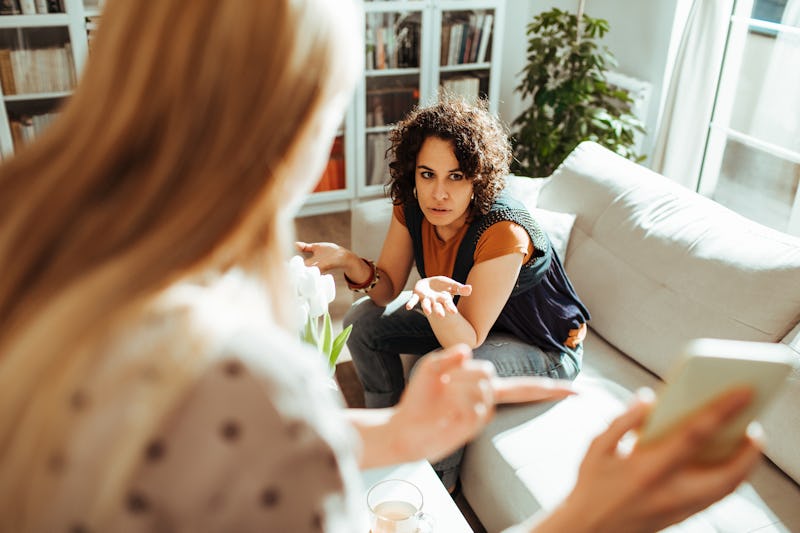 Marko Geber/DigitalVision/Getty Images
Cheating is a pattern of behavior, but it often aligns with certain thought patterns. While infidelity is a fairly common phenomenon, we don't talk enough about the psychology behind why people stray outside of their relationships. But exploring how cheaters think can provide insight into their motivations for breaking their partners' trust and seeking intimacy elsewhere.
"There is not one single reason or path for cheating in a relationship," Joshua Klapow, clinical psychologist and host of The Kurre and Klapow Show tells Bustle. "However, there are a collection of very distinct psychological patterns that cover the vast majority of reasons why people cheat." Psychologists have observed these patterns over the years and have found certain explanations for their behaviors in things like conflict-avoidance, shame, and passive-aggression.
The stereotypes about cheaters are often quite black-and-white, but the motivations behind the actions are more nuanced than common narratives about cheating would have you believe. Whether you've been cheated on, have cheated in the past, or are hoping to better understand why someone might decide to blow up their relationship, read on for these insights from psychologists into how cheaters think and feel — and why they may be drawn to infidelity.
Sources cited:
Dr. Tammy Nelson, board-certified sexologist, licensed relationship therapist, host of podcast The Trouble with Sex
Carla Marie Manly, clinical psychologist
Joshua Klapow, clinical psychologist and host of The Kurre and Klapow Show
Lauren Dummit, LMFT, co-founder and clinical director at Triune Therapy Group
This article was originally published on