Zosia Mamet Opens Up About Her Eating Disorder
"I'm no longer ruled by my disease," writes the actor.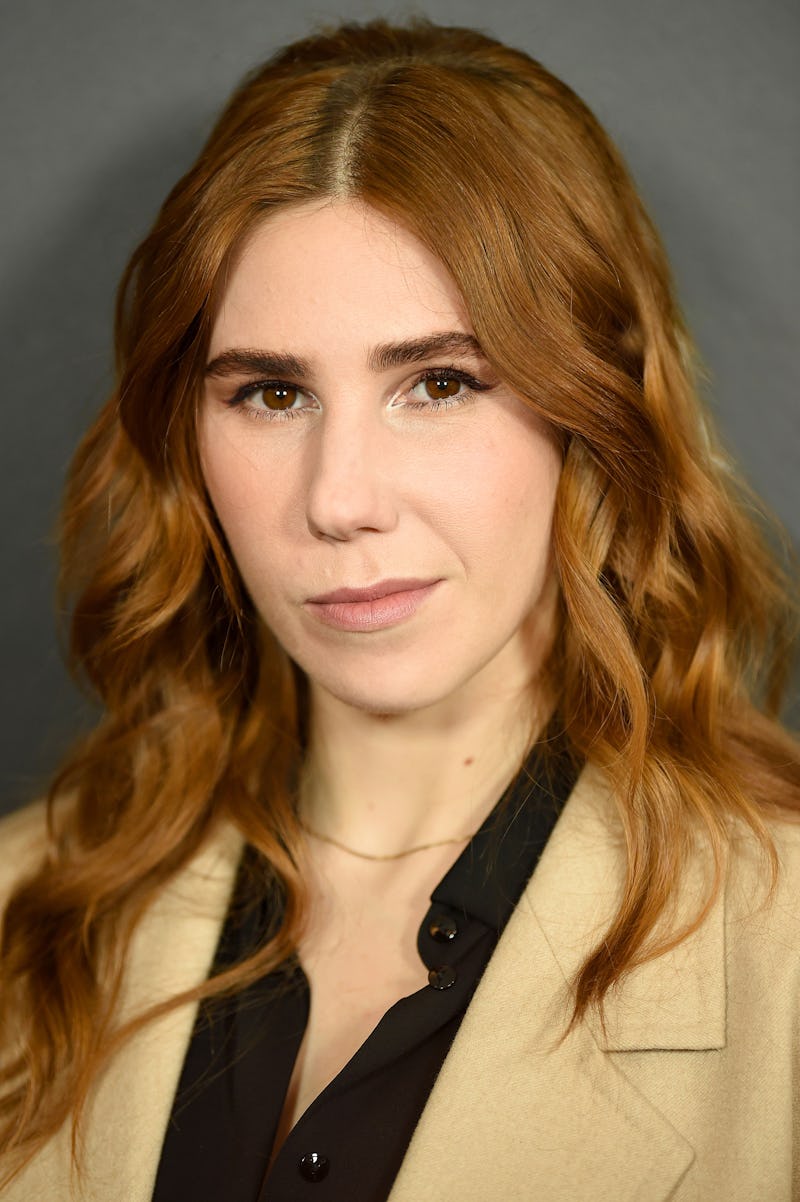 Dimitrios Kambouris/Getty
Warning: This article contains mentions of eating disorders and mental health struggles.
Anorexia has the highest mortality rate of any mental illness. Which to me means anyone who survives it is a fucking warrior. I don't say this to toot my own horn but rather to put into perspective what a monster of a disease it is. It is manipulative and pervasive and fucking smart. And for anyone who has suffered or is suffering from anorexia or any eating disorder, I am so sorry. Mine started when I was eight and lasted — well, I should say will last — for the rest of my life. The reality with addiction is that you're always recovering. But there was a time when I was a slave to it and now I'm not. This didn't happen overnight. I have fought this battle slowly, since I was eight. It got worse before it got better, I had setbacks and relapses. It wasn't a straight or easy path.
The summer I was 15 I would ration one apple as my entire food for the day. A few years later I stopped drinking water entirely because it added to my weight on the scale. When I was 17 I told my therapist I'd be happy if I could just hit 100 pounds. I hit 99 but still couldn't stop starving myself. I used to run so long and hard after a "meal" that my legs would cramp up and I would walk home crying in pain. I had no period and no sex drive, and I cringed at my reflection. I hated myself.
Thankfully, today this isn't my life. I'm no longer ruled by my disease. This doesn't mean I'm entirely free of it. But right now, I am winning. Not just winning, I am dominating. It's been gradual. I've spent the majority of my life fighting to silence what my old therapist used to call "the bitchy roommate who lives inside your head." And I have, mostly. I am happy, I am strong, I am in a loving marriage. I eat intuitively. I don't use exercise as punishment. I don't starve myself or weigh myself, which are two things teenage me couldn't even imagine. I didn't notice the miles I had traveled away from my sickness until there was enough distance that I could look back. Sometimes you have to get far enough away from something to realize its magnitude. You have to climb to the top of the mountain and look down to see how far you've come. This entire 24-year battle has been me fighting for myself.
But I suppose the tipping point was a certain doctor's appointment. I was 17. I weighed 89 pounds. The doctor told me if I continued at my current rate of starvation I would die. I was so gripped by my disorder that the words barely sank in. But I remember leaving that appointment and thinking, I know I don't want to die. Just by thinking that thought my fight began, because in that moment I chose myself over my anorexia for the first time.
It's much easier now than it was at 17 or 22 or even 28. It continues to get easier but I keep fighting. I tried to evict the bitchy roommate, but she claimed squatter's rights. She gets a little loud from time to time, but for the most part I just ignore her. And at the end of the day, I'm still here. So I think it's pretty clear who won this round. Never stop fighting for yourself, no matter what form that takes. Choose you, choose life, choose happiness. You're worth fighting for.
If you or someone you know has an eating disorder and needs help, call the National Eating Disorders Association helpline at 1-800-931-2237, text 741741, or chat online with a helpline volunteer here.
Excerpted from My Moment: 106 Women on Fighting for Themselves by Various. Copyright © 2022 by Chely Wright, Lauren Blitzer, Kristin Chenoweth, Kathy Najimy, and Linda Perry. Reprinted by permission of Gallery Books, a Division of Simon & Schuster, Inc.