5 Sales That Will Ship By Christmas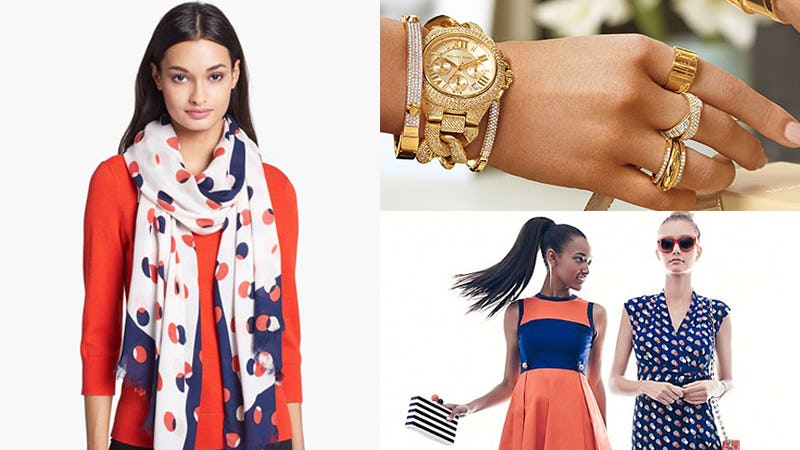 Christmas Eve is literally tomorrow, y'all. For those procrastinators who just can't bring themselves to brave the masses at the mall, here's some of the best news ever: there are still a few hours left to place orders online and get them just in time by tomorrow. It's as close to a Christmas miracle as you can get. Stop everything you're doing right now and shop these 5 online retailers for the best last-minute Christmas gifts.
Kate Spade: Kate Spade must be employing thousands of elves to help with her guaranteed overnight delivery. You can shop until 10 PM EST tonight to receive your packages by tomorrow. Incredible! They've also posted a gift guide on their site rounding up items starting at just $25.
J.Crew: Sweaters for everyone! J.Crew is offering 30 percent off the entire site with the code GIFTNOW. You can also get 40% off their winter sale items. Get your orders in by 12 PM EST today for delivery by tomorrow.
Michael Kors: Someone's getting into the Christmas spirit — Michael Kors is offering free shipping for delivery by December 25 on orders over $100 with code MKHURRY. May we suggest these handbags and accessories on sale for (you or) your loved ones.
Gap: Get up to 50 percent off winter items and 20 percent off regular priced items with the code GAPXMAS. Place your orders by 3 PM EST today for delivery tomorrow. And if your gift-receivers don't mind waiting until after Christmas, you get free shipping on all orders over $50.