Jordana Brewster Lands Awesome Beauty Campaign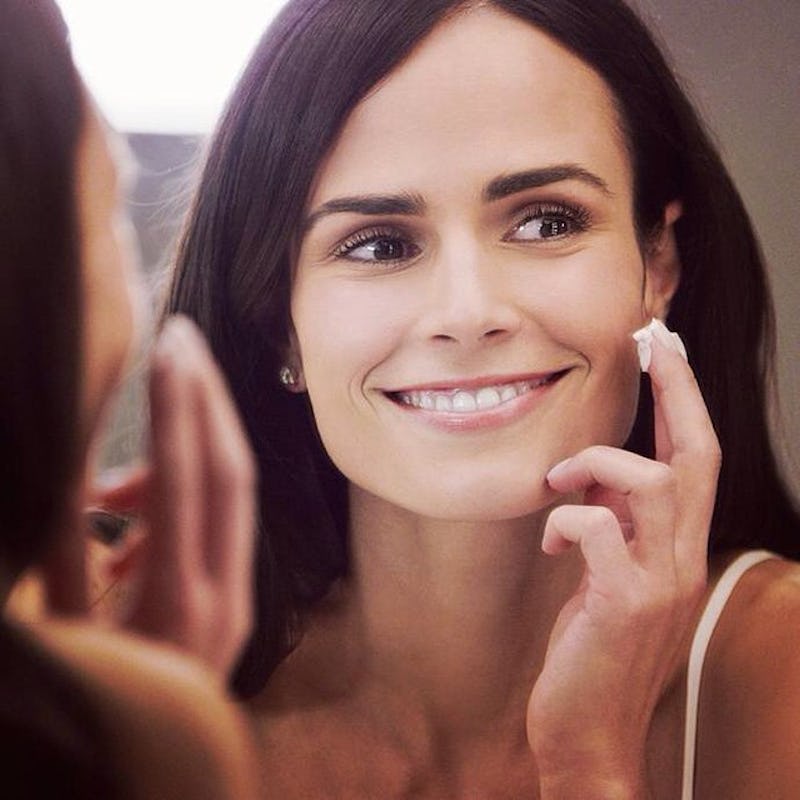 Even when she's not busy shooting big budget action movies like Furious 7, Jordana Brewster admits that her daily routine is still non-stop. It helps that the actress and mother to 17-month-old Julian considers herself a beauty-on-the-go kind of gal. That's why it's only fitting that Brewster has been named Pond's new ambassador. For over 150 years, the company behind the beloved Pond's Cold Cream has catered to women and men who take care of their skin, but don't spend a lot of time or money pampering themselves.
"I need stuff that works in a pinch and that doesn't require a lot of fuss," Brewster said. "Like, I can't sit in the bath for 30 minutes with a mask on my face. And at the end of the day, as a mom, I'm way too tired to take my eye makeup off, and then scrub my face, so I just use the [Pond's] Towelettes and then I'm done. It's so, so nice." Brewster also shares the honor of representing Pond's with the woman who taught her how to take care of skin — her mother, former Sports Illustrated Swimsuit Issue model Maria João.
"I have big beauty news and who better to help me announce it than my #1 beauty guru!" Brewster said. "My mom, who has beautiful skin, shared that she's been using Pond's Rejuveness Anti-Wrinkle Cream for years. I decided to try it for two weeks and could not believe the visible difference it made." Judging by the photos of their beauty campaign and the video below, it's clear where the actress gets her natural beauty and youthful spirit from.
Image: Pond's/Instagram