The Best Beauty Tool For Each Zodiac Sign, According To An Astrologer
The device for Taurus is so ideal.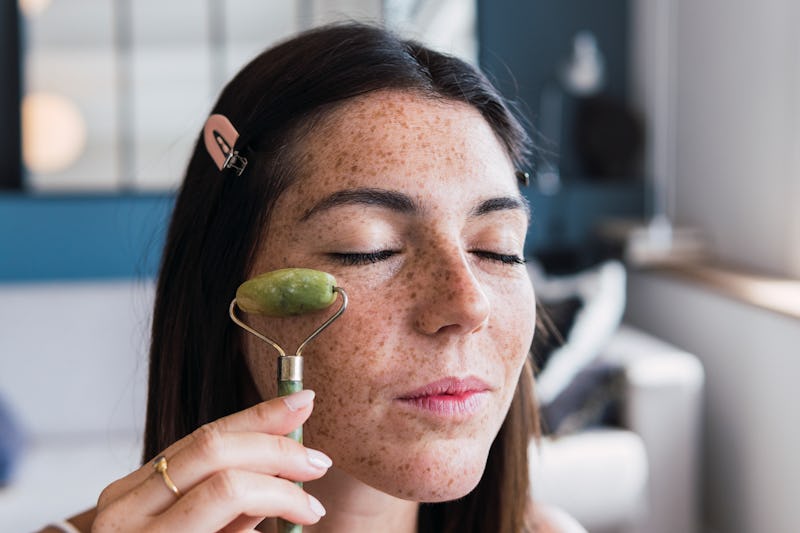 Westend61/Westend61/Getty Images
We may receive a portion of sales if you purchase a product through a link in this article.
When you think about it, the way you approach your beauty routine has a lot to do with your zodiac sign, and that definitely applies to the beauty tools you like to use — or the ones that you're hoping to add to your collection.
According to Stina Garbis, a professional astrologer, each zodiac sign comes at their beauty routine with a different amount of energy. For example, the fire and air signs tend to be more intense and focused on results. These are the folks who always have their eyes on the latest and greatest devices, like microcurrent wands and Dyson Airwraps, that not only feel fancy to use, but also provide instant gratification. Their goal? To leave the house looking as snatched as possible.
Meanwhile, you have the more relaxed water and earth signs who — if they even have a routine — will be drawn to easy-to-use, low-maintenance beauty tools like jade rollers and silk pillowcases that pretty much do the work for them. Picture it: a Taurus snoozing on the couch with an LED acne-fighting face mask. These signs appreciate noticeable results, but they're also in it for a relaxing experience.
Keep scrolling for the best beauty tool for each zodiac sign, according to an astrologer.