Blake Lively Wore Cognac Brown Nails With Gold Studs To NYFW
From "XOXO" to "and just like that...."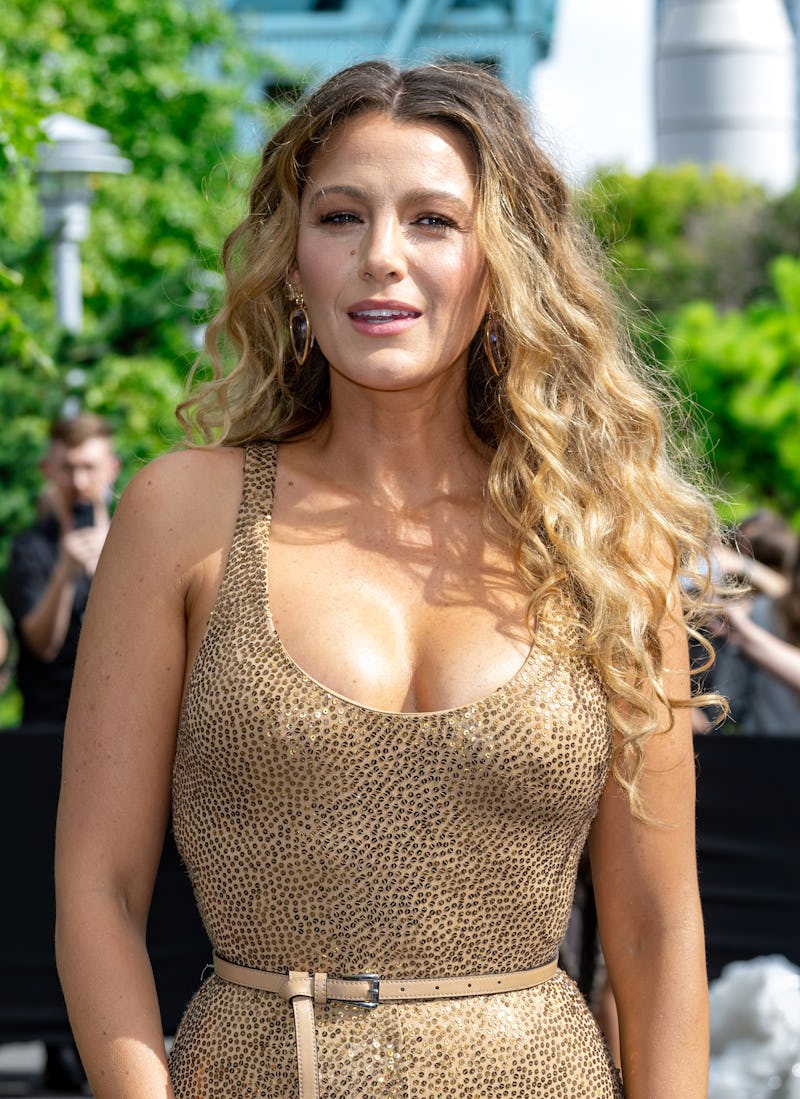 Gilbert Carrasquillo/GC Images/Getty Images
When it comes to the beloved fictional characters on-screen that embody what it means to be a New Yorker, for many, Sarah Jessica Parker's Carrie Bradshaw and her tight-knit group of (equally loved) women reign. Though for countless Millennials who so happened to fall in love with a certain book series turned teenaged story of lust, love, and power, Gossip Girl — and specifically, Blake Lively's Serena van der Woodsen — are just as iconic.
No matter your allegiance (and really, there's no reason to choose), it's safe to say that both Parker and Lively have just as much influence within the fashion and beauty space IRL as their cult-loved characters. And considering Lively is around the same age that the '90s it-girls of SATC once were, it makes all the sense in the world that the actor and mom of four is truly in her Carrie Bradshaw era, wild blonde curls, sultry stilettos, and all.
In early May, Lively stepped out in the streets of New York City to celebrate the reopening of Tiffany & Co.'s flagship store. Her look? Red-bottomed Louboutins and larger-than-life, voluminous blonde curls that scream BBE (Big Bradshaw Energy).
Attending New York Fashion Week on Sept. 11, she sat runway-side at Michael Kors' Spring 2024 show, dressed in a glimmering gold jumpsuit with a flared silhouette that read as 1970s glamour. As for her hair and makeup? Unruly, tousled curls with a sharp middle part reminiscent of Bradshaw's signature strands were styled by Jennifer Yepez, while her soft, gilded glam was created by Kristofer Buckle.
WWD/WWD/Getty Images
MEGA/GC Images/Getty Images
A serious fan of a statement manicure, Lively opted for some light brown nails that were detailed with tiny, warm-toned studs around each tip. The inspiration? A classic cognac-hued, leather handbag that is synonymous with the Kors brand.
Elle Gerstein, the manicurist behind the look, used the gel shade Howl You Doin' à la PLA Nails, along with a handful of tiny gold rhinestones to complete the look.