18 Clear Nail Designs, From Translucent French Tips To 3D Details
Who said naked nails had to be boring?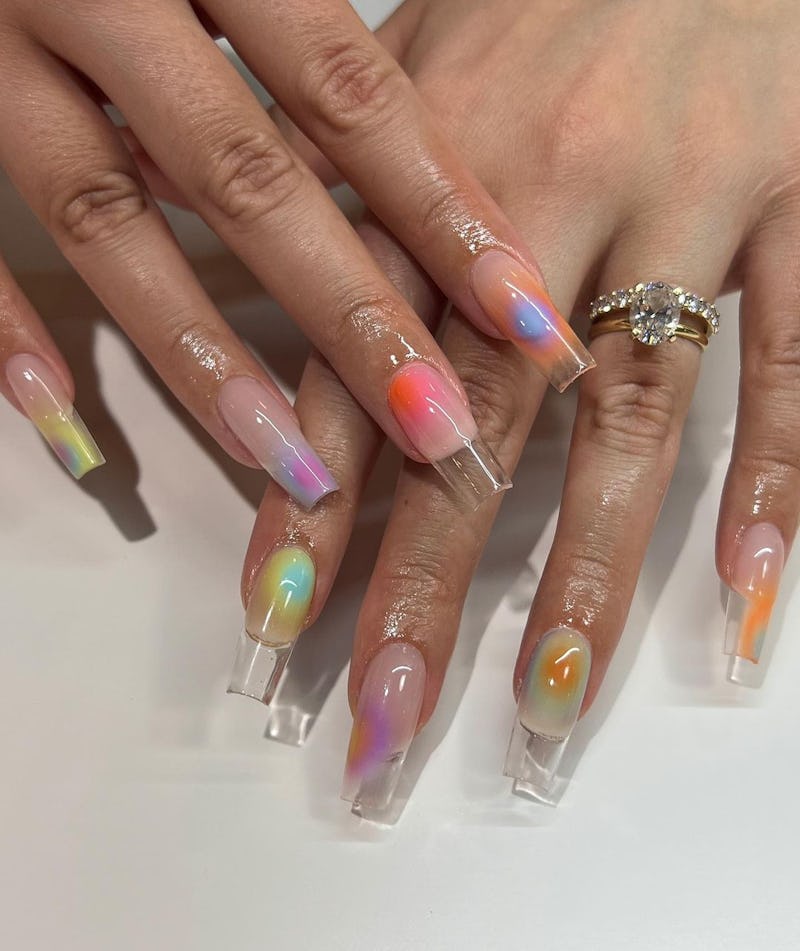 When it comes to glossy manicures (created at home or at the salon), crystal clear nail polish is most often reserved for base layers and diamond-like top coats to finish off a freshly painted look. Though as of late, expert celebrity manicurists in the industry and nail art lovers alike have been getting quite experimental with clear nail designs, pushing their colorful lacquers to the side.
On the maximalist end of the spectrum, clear mosaic nails (aka colorless tips topped with mismatched jewels and gems) have been all but taking over — especially for the cool fall months.
What's more, A-listers like Megan Fox, Halle Bailey, and Doja Cat have been exploring the daringly textured look, no doubt adding their influential stamps of approval.
On the other end of the spectrum, of course, lies the total mani minimalists who much prefer an understated look for day to day. Their current M.O.? Adorning clean, bare tips with a few protective coats of clear polish in the name of the aptly named "naked nail" movement.
From natural French nails that match every vibe to more out-there 3D details and Y2K-inspired silver gems, here are clear nail designs that embody the rising manicure trend.