24 Matte Nail Art Ideas That Are Perfect For Fall
Featuring autumn florals, coquette ribbon accents, and more.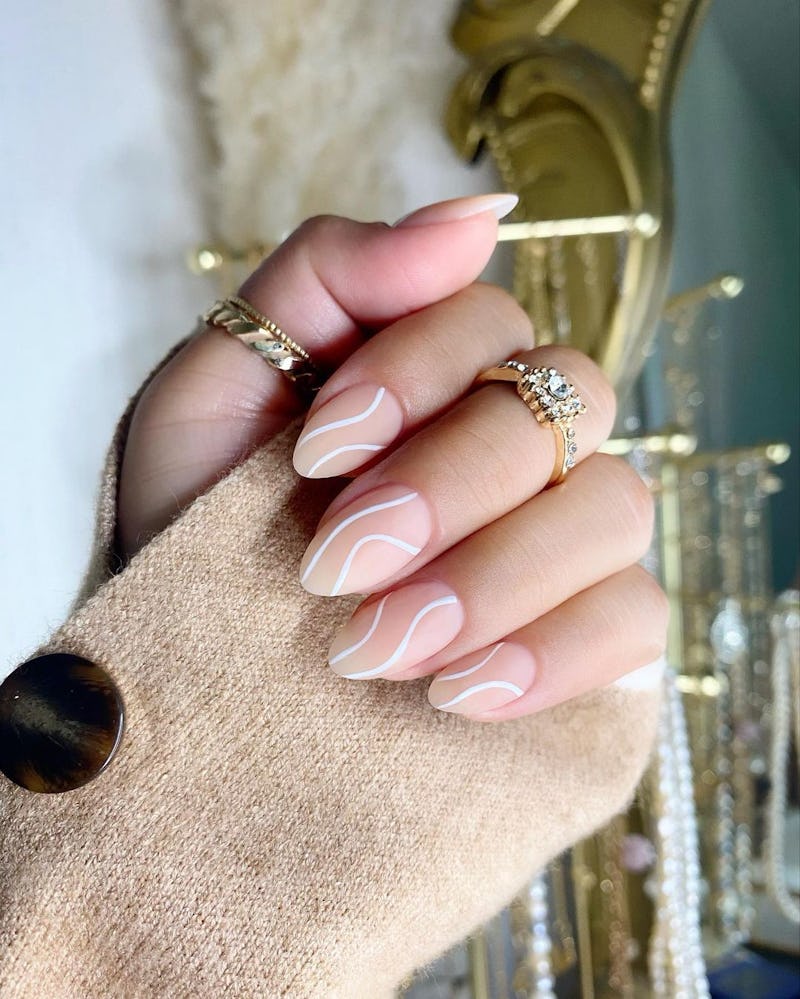 Now that fall is just about here, it's time to pick up a PSL, pull on a sweater, and update your manicure. After a summer of glossy, glazed nails, it feels right to go for the exact opposite vibe with something a little less shiny as the temperatures cool, which is why matte nail art always finds its way back to your FYP come fall.
"The matte effect is extra appealing this time of year because it gives a cool-weather texture to your nails, kind of like leather," says manicurist Holly Falcone. "I also love how it can make colors really pop, which is nice to see in the gloomier months." A matte red against a jean jacket on a cold October day? Yes, please.
According to Mariz "Reece" Gutierrez, the founder of nail salon Holy Chic + Co, matte manis also feel like the nail version of a cozy sweater. "We're taking off the shine of the summer and getting into something a little moodier, more sensual, more romantic," she tells Bustle. Matte looks amazing with the most popular fall nail colors, too, like black, wine red, browns, and neutrals.
To get the effect, it's as simple as applying a matte top coat to your usual polish. "This makes it a lot easier to get creative and play around with your nail art," Gutierrez says. Keep scrolling for 24 swoon-worthy matte nail art ideas for fall 2023.
Sources:
Holly Falcone, manicurist
Mariz "Reece" Gutierrez, founder of nail salon Holy Chic + Co
Yongxi Tan, nail expert, co-founder Bessie