12 '90s Movie References You Missed In Do Revenge
Heathers and Clueless are among the teen movies referenced in the Netflix film.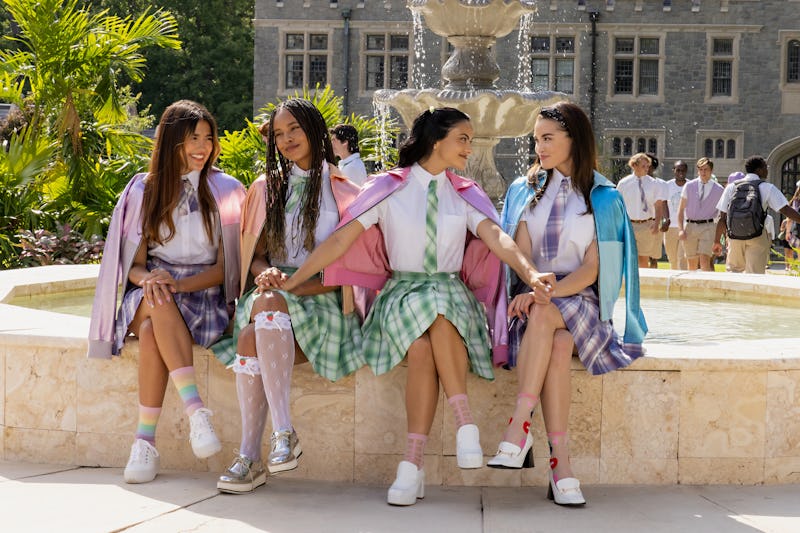 Kim Simms/Netflix © 2022
If you haven't heard yet, there's a new, instant-classic teen movie on Netflix. Do Revenge, from writer Jennifer Kaytin Robinson, centers on two teen girls at an upscale private school who make a pact to sabotage and take revenge on each other's mortal enemies. The film stars Camila Mendes from Riverdale as Drea and Maya Hawke who recently starred in Stranger Things as Eleanor. The plot of Do Revenge might sound like something you've seen before, and that's because it kind of is: not only is it reminiscent of '90s films like Heathers or Fatal Attraction but it's also loosely based on the Hitchcock film Strangers on a Train.
But the beauty of Do Revenge is that it doesn't just build upon the '90s films that came before, it actually pays direct homage to many of them with clever winks and nods, and occasionally full-scene recreations. Here are 12 references you might have missed while watching Do Revenge.
How many of these references did you spot? Do Revenge is streaming now on Netflix.