Are Brennon & Alexa Still Together After Love Is Blind?
The couple shares an update on their relationship a year after their Love Is Blind wedding.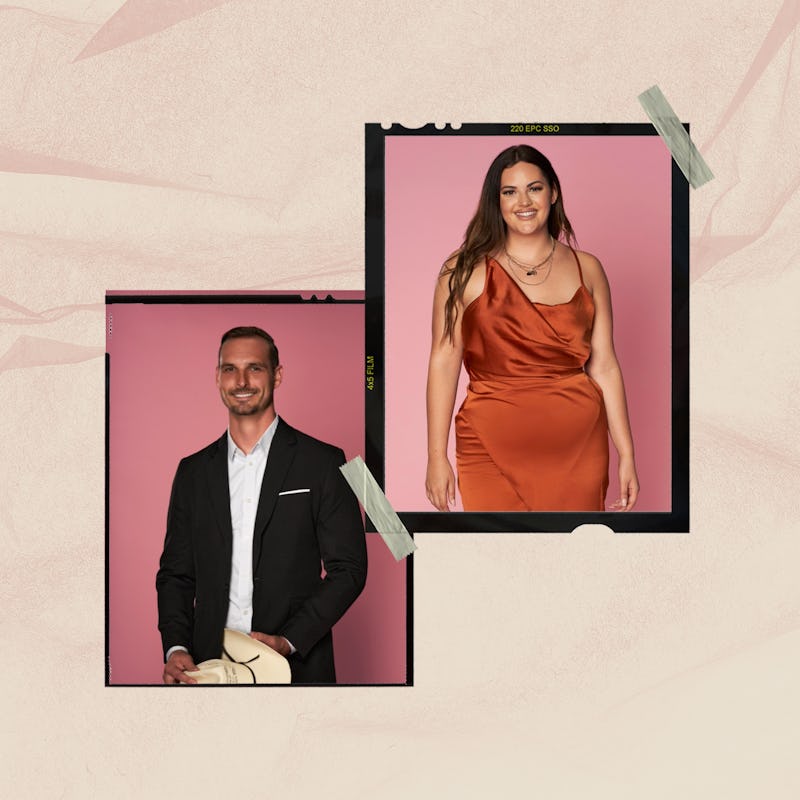 Netflix
One of the first couples to leave the pods on Love Is Blind Season 3 was Brennon Lemieux and Alexa Alfia, who got engaged days into the dating process. Granted, all of the couples spend only 10 days in the pods before meeting each other, but Brennon and Alexa told each other that they're in love within a fraction of that.
Things were going well for Brennon and Alexa in Malibu and Dallas, too, where they didn't run into any major obstacles. This, however, proved to be a concern for Brennon by Episode 10. "We haven't had an argument," he said at his bachelor party. "We haven't had a fight. So, how are we gonna act," he wondered.
Alexa, for her part, seemed to be 100% sure about marriage. "If Brennon said no at the altar, I would literally f*cking kill him," she says. "I feel so confident in our relationship. Like, Brennon and I are the best and I feel sorry for everybody else."
So, are Brennon and Alexa still together today? Fortunately, there was no need for violence on their wedding day — because Brennon did, indeed, say yes. And by the time the Love Is Blind reunion filmed more than a year later, they were still very much together.
Today, Brennon tells Bustle that he's enjoyed getting immersed in Alexa's family and culture. "Getting the past year and a half to learn about Judaism and all their Israeli culture and everything has been wonderful," he says, adding that his family has gone to Alexa's for Shabbat dinners.
There's another aspect to Alexa that we didn't get to know on Love Is Blind, he says. "She's a lot more country than people might see or understand ... We mix everything together. It's a hodgepodge of everything. So we love it."
Alexa, for her part, says Brennon has his own surprises that Love Is Blind viewers may not be privy to. "I wish we could have seen more of Brennon's goofy side, his naughty side," she says. "There's a reason why we work so well together. It's because we are both like that ... He's not just a Southern gentleman all the time."
As you'll remember, Alexa and Brennon bonded in the pods over a shared love of shakshouka — and more than a year later, food is still a meaningful part of their relationship. "It's really exciting talking about challah and recipes that my late grandma taught me and sharing those with him," she says. She even bought a KitchenAid to learn how to pass the traditional dish down to their future kids.
This article was originally published on