Are Cole & Zanab Still Together After Love Is Blind?
The couple had an emotional exchange during the Season 3 reunion.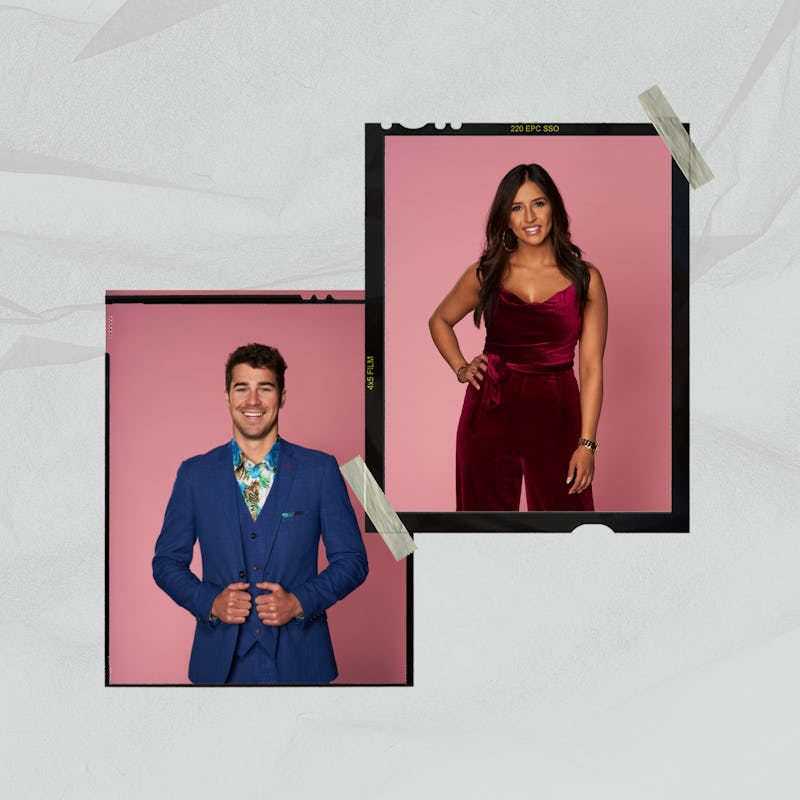 Netflix
Cole Barnett might be one of the goofiest men on Love Is Blind Season 3, but that's what ultimately attracted Zanab Jaffrey to him. After the two bonded over their personal histories and religion, they ended up getting engaged. When they first met in that Love Is Blind hallway, the attraction was real, and the two were all over each other — he even admitted to scoping out her butt as she walked out, much to their delight.
When they got to Malibu, their relationship quickly took a turn, though. The two were still very much attracted to each other — Zanab told Colleen Reed that they had sex five times on their first night — but something wasn't clicking. Zanab told the other women that she was having trouble connecting the IRL Cole to the person in the pod. Cole expressed similar sentiments, telling the men that there's a "disconnect" for him. "I'm still in love; it's just very different now," he said. "I have to adapt to not what I wanted her to be but who she is."
Zanab and Cole clashed again in Episode 5, when Cole expressed his attraction to other women — rating Zanab as a "nine out of 10," when she said he described Colleen and Raven Ross as tens. "[It was] super sh*tty to hear," she added.
Later, in Episode 7, Cole even suggested that he and Zanab "swap fiancés." Though he was ostensibly not serious, it seemed symbolic of larger issues between the couple. But there were also meaningful moments in the new episodes, like when Cole met Zanab's family. Zanab recounted the moment on Instagram, seemingly suggesting how serious she was about Cole. "I'm VERY protective of my people, so it's a big deal to be brought home," she wrote.
During the lead-up to their wedding in later Love Is Blind Season 3 episodes, they seemed to be connecting well during a romantic date on the water. However, by the end of Episode 9, they were at odds. Cole told Zanab he wanted her to be "less bratty," and when he asked if she'd be wearing a black wedding dress, Zanab jokingly said yes, because she'd be "mourning [her] singledom."
"I have moments, Cole, where I'm so sure that I totally am [going to say yes], but I honest to God don't think I will know until I'm walking down the aisle to you," she said, leaving their fate at the altar up in the air.
Ultimately, Zanab decided not to marry Cole during the show's Nov. 9 finale. "I think I have a really good idea about the type of woman that is gonna love you the way that Cole needs to be loved every day for the rest of your life," she said. "And I think you and I both know that that is not me."
She also said that Cole "singlehandedly shattered [her] self-confidence," something he apologized for during the Season 3 reunion. Zanab told Cole, though, that she'd forgiven him long ago.
The pair tell Bustle that they didn't speak before meeting at the reunion, which was filmed recently. Cole revealed why during the special. "I love you, and that's why I couldn't reach out to you, because I was like, I didn't understand our wedding day. Like it didn't make sense to me, in any way ... That's why I never texted you. Because I was just like, I'm gonna go bury myself in work and just not ever date anyone again, because that was hell." Despite their differences, Cole tells Bustle he "totally [understands] where she's coming from now."
This article was originally published on