Are Kira & Romeo Together After Bachelor In Paradise?
They cleared things up during the Nov. 22 reunion.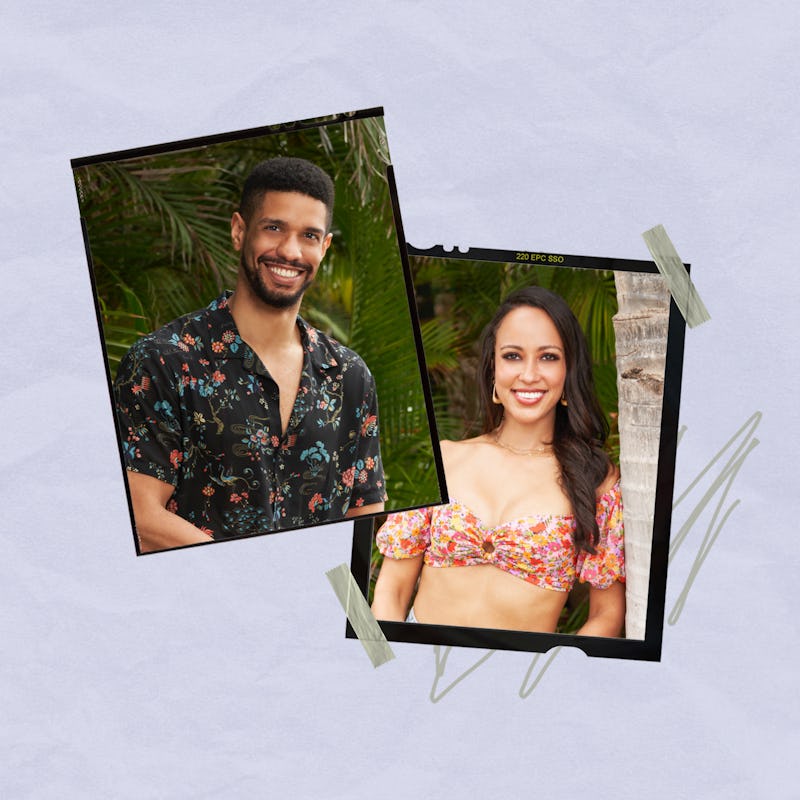 ABC/Craig Sjodin
Romeo Alexander, Jill Chin, and Kira Mengistu's Bachelor in Paradise love triangle dominated much of the early days of Season 8 — and even after Kira was sent home, she proved that she was not quite ready to give up on love. "I really wish we had given this a real try ... I just feel like it's unfinished business," she told Romeo during her surprise return to the beach. She then asked Romeo to leave the beach with her, and after a prolonged pause (and a hilariously unsure facial expression), Romeo decided to do just that.
His smile at the very end before driving off with Kira didn't quite convince Twitter he was happy, though. Even Kira herself was surprised by Romeo's delayed reaction, sharing her feelings as she live-tweeted the show. "That's a long pause Romeo!!!!" she wrote in an Oct. 11 tweet. The doctor further poked fun at the somewhat awkward circumstances of their exit on TikTok: pretending like she kidnapped Romeo in her car in one video and bringing him out for a dinner date in another. It seemed like a totally chill night out, minus the fact that Romeo's hands were tied together with a rope (and other steamy accessories made an appearance, too).
Kira also wrote in another video that "it'll take an engagement, marriage AND baby to convince Bachelor Nation" they're actually together. However, Romeo and Kira seemed to settle any lingering doubt during the Nov. 22 Bachelor in Paradise reunion. "We're very happy together," Kira said — and when asked to blink twice if he was OK, Romeo responded with a couple of very enthusiastic blinks before the pair kissed.
So despite their somewhat chaotic origins, it seems that Kira and Romeo may be one of this season's most solid couples — which perhaps isn't too surprising, given they knew each other well before heading to the beach. "In the New York scene, I would visit a lot," Kira told Talking It Out with Bachelor Nation. "I was living in Philly at the time, but I would visit New York a lot. I would hang out with him. He likes to have fun, I like to have fun, so we would hang out together." They're both Harvard alums, too.
As for all the twists and turns during their journey? In an essay for Cosmopolitan, Kira stood by her time on the show. "Admittedly, I was an agent of chaos during my time in Paradise ... [but] it was harmless fun," she said, going on to criticize the response to her behavior. "I doubt I would have gotten as much backlash as I did if I were a man, and in fact, men on the show have rarely received such vicious backlash as I did when it comes to their careers," she explained. "Women are constantly held to a higher standard, especially those who make it far up the corporate ladder."
This article was originally published on