Are Nancy & Bartise Still Together After Love Is Blind?
Here's everything that went down.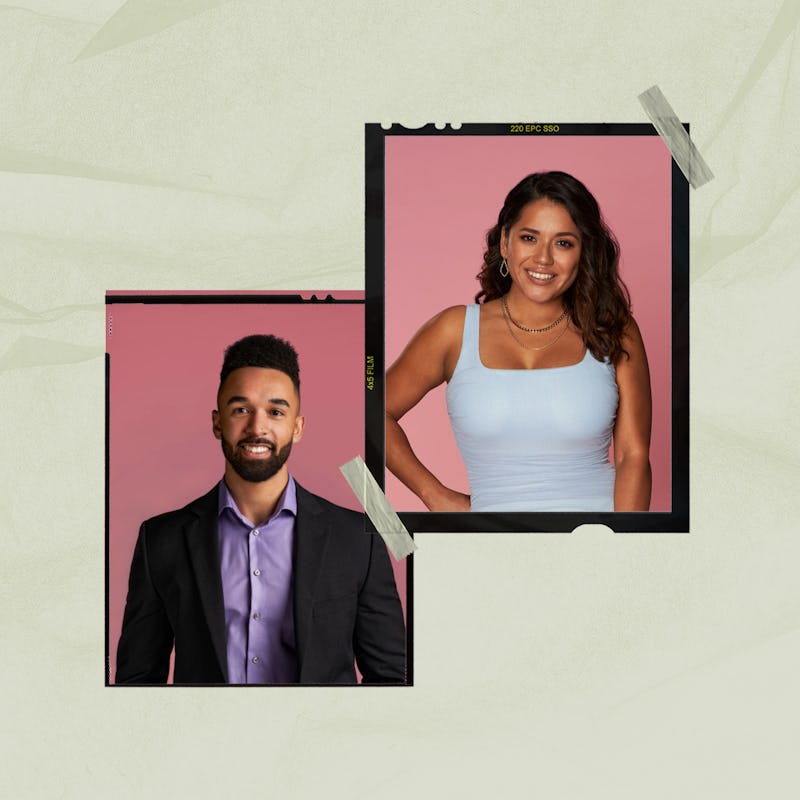 Netflix
Nancy Rodriguez and Bartise Bowden were one of Love Is Blind Season 3's most conflicted couples, even though they were one of the most assured duos going into the cocktail party with their exes in Malibu. They seemed set to make it to the altar, given that they each made intentional choices to leave the pods together after dating other people. For instance, Bartise was also dating Raven Ross intensely in the pods, but when she did jumping jacks during one of his more vulnerable moments, he seemed to realize that maybe she wasn't the one for him — even though he was 100% sure she was hot. He broke it off with her and proposed to Nancy, who had just finished dumping Andrew Liu.
By the time they got to Malibu, Nancy and Bartise were all over each other, and it was clear that they had real chemistry — but after his admission that he cried trying to decide between her and Raven in the pods after the cast cocktail party in Malibu, things quickly went south. Nancy later said that "something is off" between the pair, noting how Bartise had been less physical with her since settling into a routine back in Dallas.
They also navigated bigger life questions, like when Nancy broached the topic of abortion in Episode 6. Today, Nancy tells Bustle that she's "so proud" of how they each handled the issue, "for opening up our hearts and our minds to have a really hard conversation about that." In her Oct. 26 Instagram story, Nancy used the moment to encourage followers to vote.
By their wedding day, Nancy and Bartise seemed to be in a good place. Bartise was overcome with emotion when he saw Nancy's wedding gift for him — a collection of sentimental trinkets from their time together, including cocoa butter from their couple's massages, and vitamins and toothpaste, as Bartise would always borrow Nancy's. "Everything in that bag is heartbreaking," he said, seemingly realizing the gravity of the impending vows. He did, however, express some ambivalence. "I don't want our story to end yet, but ... one word I can say up there will end it, and one word I say up there will make it forever."
Ultimately, Bartise opted for the former, telling Nancy that "I do not" at the altar. "There was so much going on ... The last two weeks of our relationship were so good," he tells Bustle more than a year after the wedding. "But the first two weeks in Dallas weren't the best. So I was just like, how do I make this equation make sense to make an informed decision that can impact the rest of my life?"
During the Love Is Blind reunion, which dropped Nov. 9, Nancy said she saw Bartise with another woman on social media in the days after their wedding. While Bartise said "something eventually happened" with the woman, he declined to elaborate further. "I don't think my sex life is anybody's business here."
Both Nancy and Bartise tell Bustle they didn't reconnect since the wedding, but Bartise does seem to remember their time together fondly — including in an Oct. 29 post, where he described his "simple and sweet" breakfasts with Nancy in Malibu as "one of [his] favorite things." Nancy commented, "Buenos Dias ☀️."
This article was originally published on