Are Raven & SK Still Together After Love Is Blind?
The Love Is Blind couple announced their split weeks after the reunion.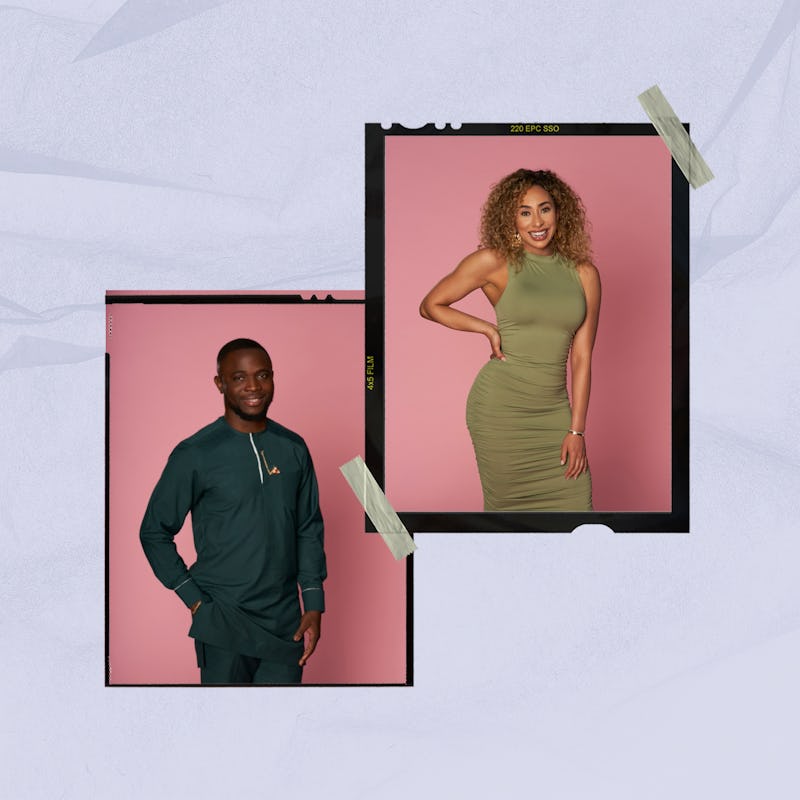 Netflix
It was a tricky ride to figure out whether Raven Ross and Sikiru "SK" Alagbada's relationship would be successful on Love Is Blind Season 3. While they ended up leaving the pods together, so much time was spent on Raven's relationship with Bartise Bowden that viewers didn't really get to see how their connection really formed. Still, SK and Raven seemed ready to give their relationship the "razzle dazzle" it needed to survive when they finally met in Malibu and then entered the real world.
Ultimately, by Episode 10, they were the first couple we saw at the altar, but they did not end up getting married. As SK told Bustle, there were too many questions that were left lingering between the pair — from the role of family to their different life paths to where they would live. "At the very moment, when I got to the altar, it was just a flood of decisions for me to make at the same time," he explained.
However, they hugged at the altar — and based on a recent Instagram post from Raven, she seemed to be on good terms with SK's family. Days before the Love Is Blind reunion, Raven told Bustle that she and SK were still in touch. "It's day by day," she said. "We're in a great place, and we have so much more of our story to tell and more of our story to come, so we're excited about sharing that with you guys."
Part of that story was revealed during the Nov. 9 reunion, during which Raven and SK confirmed they were officially dating. "We've never been on this level in any other relationship," Raven said. "Like, every time I feel like we reach a new level — and like, nothing's perfect, but we've grown so much from this experiment, first of all, from what we went through, from being apart, it makes it so much better when we're together."
Today, though, it looks like there's more than physical distance between the couple. Just weeks after the Love Is Blind reunion, Raven and SK announced on their respective Instagram stories on Nov. 21 that they were no longer together: "We are saddened to announce that we have decided to go our separate ways," begins their shared statement. "Due to the on-going legal proceedings surrounding these allegations, we can not provide additional details and ask that you please respect our privacy during this hard time." It's not clear what those legal proceedings are about — but as Page Six reports, several women did allege that SK was unfaithful to Raven, and one claimed he did Love Is Blind "for the $."
Raven and SK concluded their message by saying the Love Is Blind journey "forever shaped [their] lives" and "are so grateful for everyone who has been a part of it."
This article was originally published on