Armani Jackson Is Following In His Famous Actor Sister's Footsteps
The actor takes centre stage in teen drama Wolf Pack.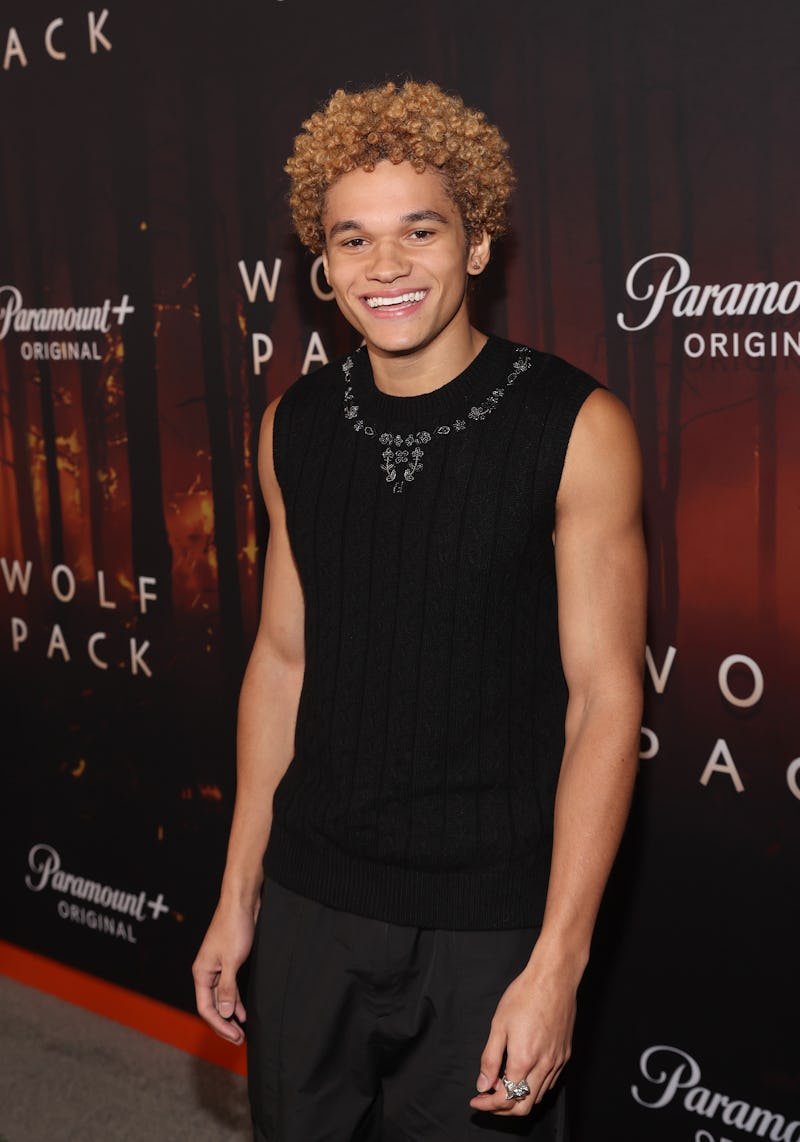 Getty Images/Jesse Grant/Stringer
Even though Jeff Davis, the creator of the popular Teen Wolf series, has confirmed that his latest project Wolf Pack is unrelated to the 2011 universe, this new series is still ticking all boxes of a good old supernatural teen drama. The big name attached to Wolf Pack is Sarah Michelle Gellar, but there is also plenty of youthful talent in the leads Armani Jackson and Bella Shepard. Jackson appears as Everett Lang, a teenager who gets bitten during a wildfire that awakens a supernatural creature, and later forms a pack with other teens. So, who exactly is Armani Jackson, and where may you have seen him before?
We can only wish we were impressive at his age. The 19-year-old started his acting career at the age of six, with minor roles in Man Up, A Green Story, and Real Husbands Of Hollywood. He started gaining attention for playing Braden Morris the Bubble Boy in Grey's Anatomy.
Other films he has starred in include The Last Witch Hunter, Little Boxes, Ready Player One, and Honor Society. Evidently, an affinity for the industry runs within the Jackson family, as his mother Kelly Jackson is a film producer, and his sister Talia is also an actor who had starred alongside Armani in A Green Story and is in Family Reunion on Netflix.
It may come as surprising that he had to be bribed into acting in the first place, but that's precisely what happened. A self-confessed shy kid, Jackson told VMan.com that his mother had offered him a Webkinz stuffed toy to attend a meeting with her. "She said she'd buy me a Webkinz if I went in the meeting with her. And I did, and they ended up liking me as well."
Jackson described Wolf Pack as "a darker werewolf show with more of everything Jeff (Davis) wanted to do in his previous show", which is perfect as he is very much a horror fan. Speaking to Collider with his co-star Shepard, the pair shared how they had already known each other "for years, before we even booked Wolf Pack", as well as how they would watch horror films together even in their off time.
Apart from a prolific on screen career, Jackson is also a singer who started experimenting during lockdown, releasing his first song "Almost Perfect" in 2020. He has since started working with producers The Morgue while writing his own lyrics. "If I'm sitting around, and I think of a song concept that I wish was already out, I'll just go make it myself, and it satisfies that feeling." says Jackson, per VanityTeen.
Of his latest single "Roll With Us," Jackson says, "I've faced a lot of doubt from others throughout my life so I wanted to write a song that symbolises a big f*ck you to the ones who said I wouldn't accomplish what I have.... I also wanted to make this song for the people who feel like outcasts that don't necessarily 'fit in' to remind them that even if you haven't found your pack just yet, you can always roll with us."
You can follow Jackson (and his Savannah cat Sphinx) on Instagram, Twitter, and TikTok.
This article was originally published on