Art Attack Neil Buchanan's Latest Gig Is A Far Cry From The CITV Show
And there's no PVA glue involved.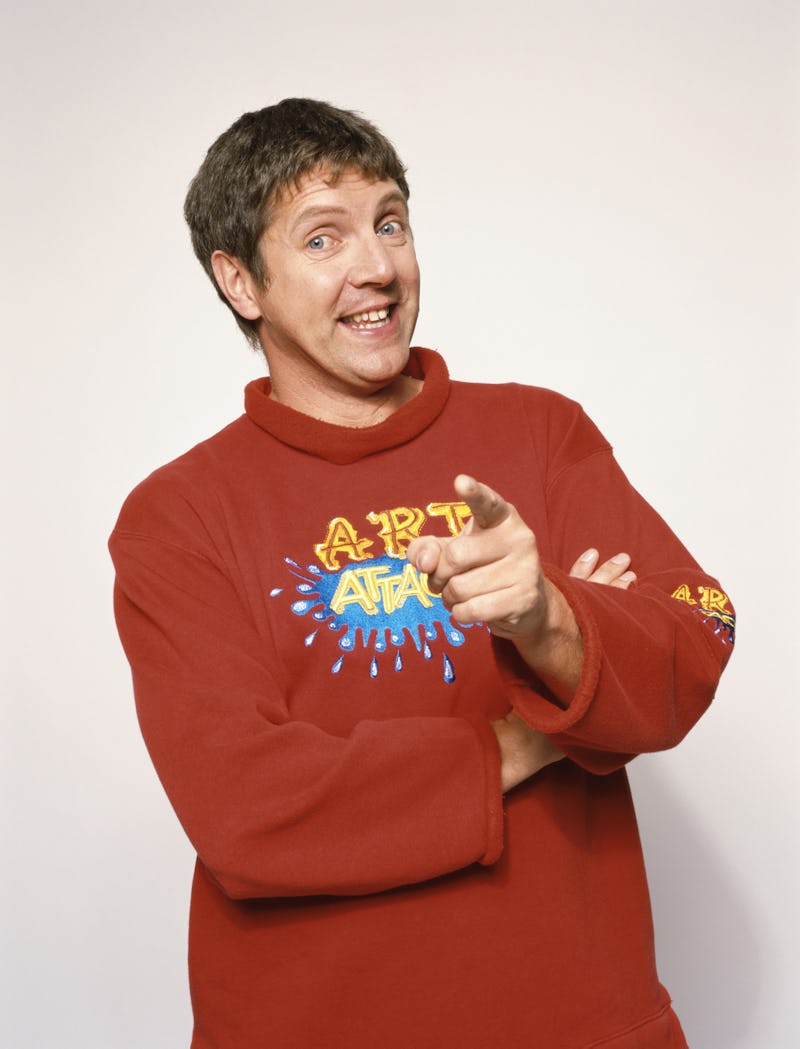 Getty Images/Tim Roney
For many '90s kids in the UK, school days were typically followed by DIY art and craft classes on TV courtesy of the one and only Neil Buchanan, or as some people may know him "The Art Attack Guy.." Buchanan was responsible for cutesy iterations of Tweety bird, making papier-mâché animals, and creating impressive Big Art Attacks that could only be captured by the overhead camera. Remember the portrait of the Queen he made from a quarter of a million pounds in £10 notes? Buchanan was one of the most beloved TV hosts.
The show ran for 19 seasons from 1990 and was terribly missed after CITV cancelled it in 2007. But if you fondly recall Buchanan's unmissable red sweatshirt or his catchphrase "Here's one I made earlier," and are wondering what the artist is up to now, we have an update for you. At 66, Buchanan is raging as the lead guitarist in a heavy rock band called Marseilles. The artist formed the group in Liverpool way back in 1976 and released four albums and six singles in this role before separating in the early 2000s. However, after his tryst with children's TV ended, the band found their way back together in 2009.
Even today, Buchanan keeps fans updated on his life via his website where he shares snippets from his art and television journey. The artist now sports a salt and pepper hairdo with a freckled beard. Back in 2020, a conspiracy theory gained clout on Twitter that claimed Buchanan was Banksy. After being flooded by queries, the artist issued a statement on his website denying all claims.
"We have been inundated with enquiries over the weekend regarding the current social media story. However, we can confirm that there is no truth in the rumour whatsoever," it read. Whilst the wild theory is untrue, Art Attack's enviable legacy is undeniable. Per Buchanan's website, the show won two BAFTA awards and 30 other trophies worldwide and has since been adapted for audiences in Canada, Australia, China, India, South America, and more.