The BAFTA 2020 UK Breakthrough Participants Are Here
This year's list features a costume designer, hair and makeup artist, and multi-camera director for the first time.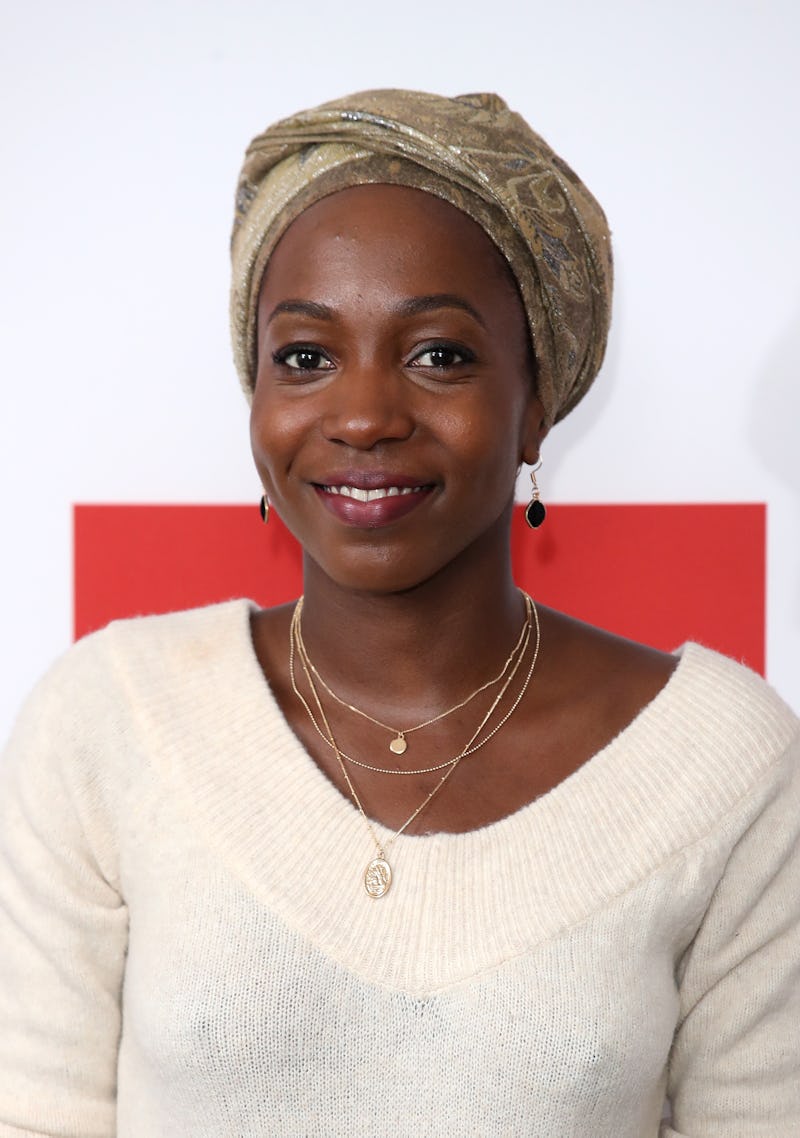 Mike Marsland/WireImage/Getty Images
From directors to game designers to performers, the British Academy of Film and Television Arts (BAFTA) has announced its 2020 pick of the UK's future stars — many of which go on to make huge waves in TV, Games, and Film. This year, 23 creatives have topped the list, so who are the BAFTA 2020 Breakthrough participants in the UK?
It's a coveted initiative and past newcomers include Black Panther's Letitia Wright, Little Women's Florence Pugh, and Josh O'Connor, who is currently starring as Prince Charles in season 4 of The Crown. It also receives backing from megastar actors and directors including Olivia Colman, Tilda Swinton, Zawe Ashton, and actor-producer Brad Pitt.
This year's list features incredibly talented, strong, and diverse creatives. For the first time, they've welcomed a costume designer (Ruka Johnson), Hair and Makeup Designer (Bethany Swan), and Multi-Camera Director (Abigail Dankwa) to the list.
Hair and makeup designer Bethany Swan received the nod for her work on hit BBC drama I May Destroy You. Swan developed the now-iconic looks for Michaela's Coel leading role in twelve episode series. Participants also include cinematographer Rina Yang for her work on the landmark BBC drama inspired by the Windrush scandal. Also of note is Nigerian, London-based Joy Gharoro-Akpojotor, the producer often creates Black, Queer, and female-led content, yet her breakthrough came on 2019's drama Blue Story, the highest-grossing film of its genre.
All those selected receive one-to-one mentoring and career guidance, the full voting membership of BAFTA, access to BAFTA events, and networking opportunities, both in the UK and internationally. It's tough to make the cut, as this year's selected talent was chosen by leading industry professionals, including the likes of actors Paapa Essiedu and Fiona Shaw, British Vogue's Edward Enninful, and filmmaker Amma Asante.
Here's the full list of all 23 UK participants
Abigail Dankwa, Multi Camera Director (Love Song)
Aleem Khan, Director / Writer (After Love)
Ali Tocher, Game Audio Designer (Surgeon Simulator 2)
Amir El-Masry, Performer (Limbo)
Ben Sharrock & Irune Gurtubai, Director / Writer & Producer (Limbo)
Bethany Swan, Hair and Makeup up Designer (I May Destroy You)
Bim Ajadi, Director (Here Not Here)
Bukky Bakray, Performer (Rocks)
Catherine Unger, Artist/Co-Writer (Tangle Tower)
Chella Ramanan, Narrative Designer/Writer (Before I Forget)
Claire Bromley, External Game Producer (Sackboy: A Big Adventure)
Jordan Hogg, Director (Ackley Bridge)
Joy Gharoro-Akpojotor, Producer (Blue Story)
Lea Schönfelder, Lead Game Designer (Assemble With Care)
Linn Waite & Kate Byers, Producers (Bait)
Rina Yang, Cinematographer (Sitting in Limbo)
Rubika Shah, Director/Writer (White Riot)
Ruka Johnson, Costume Designer (Blue Story)
Tamara Lawrance, Performer (The Long Song)
Tim Renkow, Writer/Performer (Jerk)
Youssef Kerkour, Performer (Home)
There are also 11 U.S. participants
Shannon DeVido, Performer (Insatiable, Difficult People)
Lauren Ridloff, Performer (Eternals)
Nicole Newham, Diretor (Crip Camp)
Jim Le Brecht, Producer / Director (Crip Camp)
Aadip Desai, Writer (The Goldbergs)
Edson Oda, Director / Writer (Nine Days)
Mary Kenny, Writer (Spider-Man: Miles Morales)
Ekwa Msangi, Director / Writer (Farewell Amor)
Gene Back, Composer (Cowboys)
Arnaldo Icea, Audio Director (The Last of Us Part II)
Fernando Reyes Medina, Multiplayer Designer (Halo Infinite)