The Reason Daniel Radcliffe Didn't Star In All Quiet On The Western Front
The Harry Potter actor was originally selected for the role, according to the film's producer.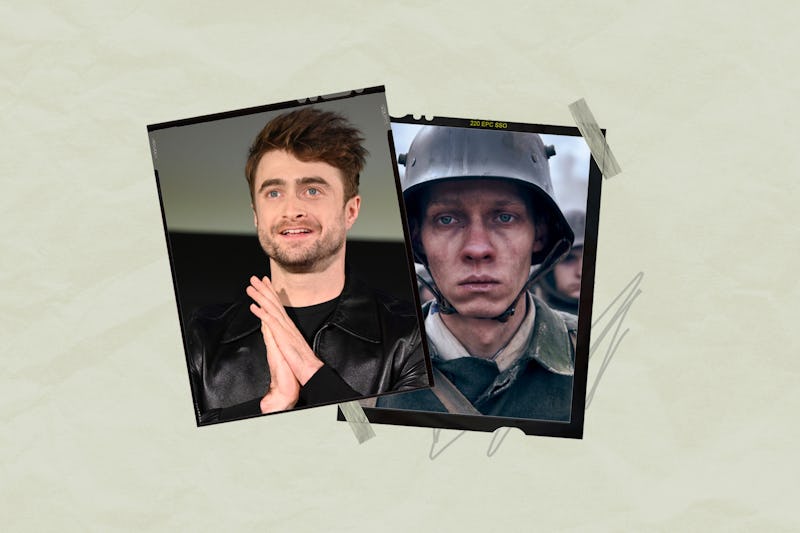 Getty Images/Slaven Vlasic/Stringer/Netflix
After Edward Berger's war epic All Quiet On The Western Front pretty much did a clean sweep at the BAFTAs — receiving 14 nominations and winning seven including Best Film, Best Adapted Screenplay, and Best Cinematography — it is now expected to do equally well at the upcoming Oscars, where it has been nominated in eight categories. However, moviegoers could have potentially had a very different experience, as it turns out that Daniel Radcliffe was initially cast in the lead role.
Producer Lesley Paterson revealed that Radcliffe was on board for the project way back in 2011, as one of his first films straight after finishing the Harry Potter franchise. Paterson told Mirror.co.uk: "When we optioned the book 16 years ago, the landscape was so different. There's no way you could have done a German-language film and raised any money for it. So we decided pretty early on, we would probably have to pitch it as English speaking with a German accent. And we thought: 'What names are going to raise finance?' And at that time, Daniel Radcliffe was coming off the back of Harry Potter. And lo and behold, he read the script and loved it."
The team was convinced that landing such a big name would go a long way towards securing funding for their movie. But despite Radcliffe's popularity, that didn't turn out to be the case. "We realised pretty quickly that although he's a wonderful actor, he wasn't right for this, and his name actually didn't raise any finance. Because ultimately, what's made him known is the brand of Harry Potter and not him as an actor," Paterson explained.
Of course, since his breakthrough wizarding role, Radcliffe has gone on to flex his acting skills in a wide array of acclaimed films and theatre productions, including Kill Your Darlings, Equus, Swiss Army Man, and Weird: The Al Yankovic Story.
After All Quiet On The Western Front finally did receive funding from Netflix for their adaptation of Erich Maria Remarque's 1928 novel, they decided to cast all German speakers instead. The lead role of the idealistic young German soldier Paul Baümer eventually went to Austrian actor Felix Kammerer, who made his big screen debut in the film.