Eddie Izzard Introduces The Feminine Name She's Wanted Since Childhood
The actor is happy for people "to choose" which moniker they use.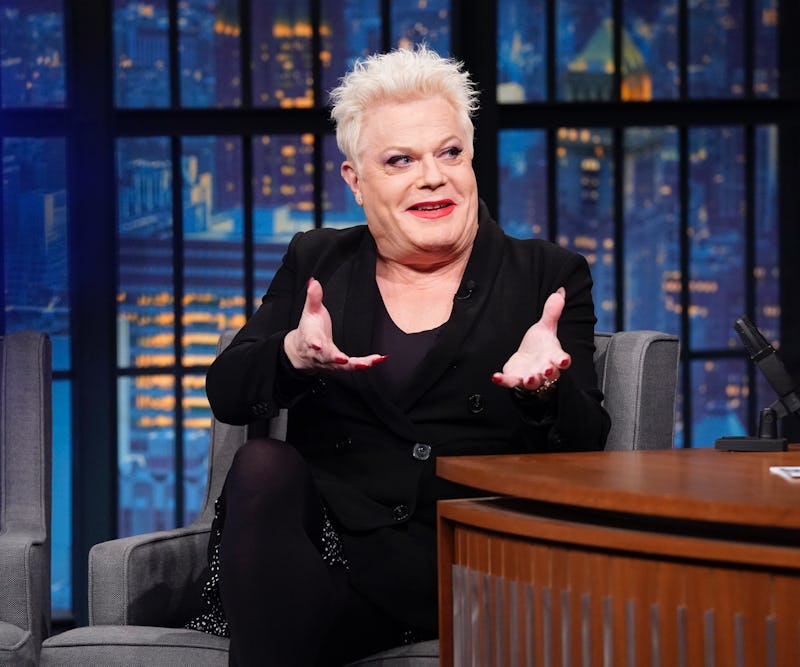 Getty Images/NBC
Eddie Izzard has revealed the feminine name she has wanted to use since childhood. The actor, activist, and aspiring Member of Parliament revealed the alternative moniker during Matt Forde's The Political Party podcast on March 6. "I'm Eddie. There's another name I'm going to add in as well, which is Suzy, which I wanted to be since I was 10. I'm going to be Suzy Eddie Izzard," she said. "That's how I'm going to roll, so people can choose what they want. They can't make a mistake, they can't go wrong."
In 2020, Izzard appeared on the Sky Arts series Portrait Artist of the Year and changed their pronouns from he/him to she/her. Later the 61-year-old comedian told HuffPost of her decision, "I spent 50 years predominantly in boy mode, so let's try the next 50 in girl mode. It's just a language adjustment and no one should get het up about it. I'm still gender fluid and I tell everyone that's supported me, 'Relax people, he or she, it doesn't really matter.'"
On the podcast, Izzard also spoke about the vitriol she faced when she came out as trans. "Some people have been transphobic when I was going for the [MP] selection, coming out as trans was not easy back in 1985," she said. The actor also detailed her aspirations to become a Labour MP and reassured audiences that she isn't swayed despite the loss in Sheffield Central in December 2022.
Izzard explained that she wants to be selected up north, saying, "I would rather be up north because I'm a kid from the south, if people feel the south has it good then I want to fight for the north." Additionally, she explained that she would move away from stand-up comedy — limiting all performances to fundraising gigs for charities — if she is elected to the parliament.