Florence Welch Is Scoring A Great Gatsby Musical For Broadway
Thomas Bartlett – who received an Oscar nod for his work on Call Me by Your Name – will be in the writing room also.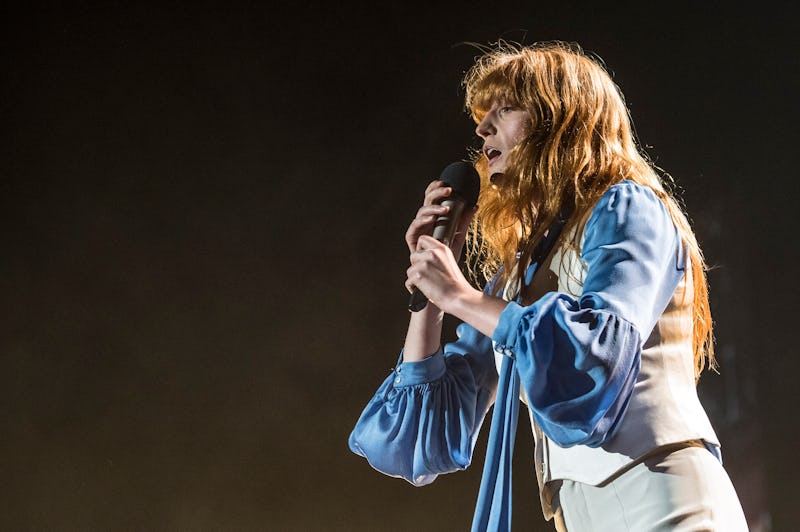 Mondadori Portfolio/Mondadori Portfolio/Getty Images
Florence + the Machine front woman Florence Welch will be scoring a new musical based on F Scott Fitzgerald's classic American novel The Great Gatsby, it's been announced today (April 29) by Unigram producers Len Blavatnik and Amanda Ghost.
Welch will write the lyrics with her band, the BBC reports, and song producer Thomas Bartlett (who received an Oscar nod for his song with Sufjan Stevens "Mystery of Love" from the 2017 film Call Me by Your Name) will be in the writing room also. The script will be written by Pulitzer Prize winner Martyna Majok and Olivier Award nominee Rebecca Frecknall will direct, writes Deadline.
"This book has haunted me for a large part of my life. It contains some of my favourite lines in literature," Welch – who previously performed "Over the Love" for Baz Luhrmann's 2013 film adaptation of The Great Gatsby – said in a statement when the news was announced.
"Musicals were my first love, and I feel a deep connection to Fitzgerald's broken romanticism," the "Cosmic Love" singer continued. "It is an honour to have been offered the chance to recreate this book in song."
Majok, author of Ironbound and Cost Of Living, said: "I'm thrilled, honoured, and inspired to work with this company of extraordinary artists, and to get to live in F. Scott Fitzgerald's transcendent, gorgeous words. I'm also overjoyed to be reunited with Rebecca Frecknall, with whom I had the most wonderful experience working on my play, Sanctuary City."
The musical is expected to debut on Broadway in New York but no dates have been set yet.