The How I Met Your Mother Cast Just Had A Legendary Reunion
And now fans are eager for more.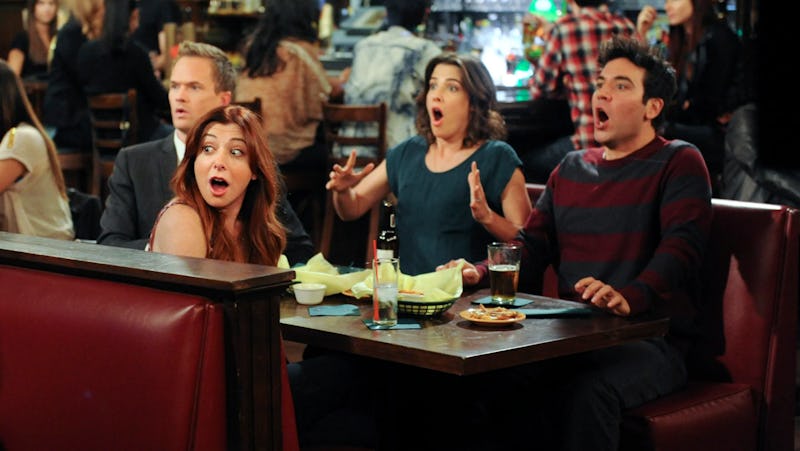 CBS
We love a good reunion between our fave castmates, and former How I Met Your Mother co-stars Josh Radnor and Alyson Hannigan really delivered. The pair enjoyed a catch-up over lunch, and Radnor posted a cheery selfie of them both to Instagram, prompting a wave of nostalgic thoughts from fans of the long-running series. Radnor captioned the smiling image: "Well look who I had lunch with today. None other than Alyson Hannigan herself! It was delightful. So sweet to reconnect and drop in and talk about all the things. And her tremendous sweater just added to the magnificence. Love this gal forever."
Radnor and Hannigan played BFFs Ted Mosby and Lily Aldrin on the nine-season sitcom, which ran from 2005 to 2014. The friendship group was completed with Neil Patrick Harris' Barney Stinson, Cobie Smulders' Robin Scherbatsky, and Jason Segel's Marshall Eriksen, who was Lily's on-screen partner. The HIMYM reunion virtually expanded a bit further in the photo's comment section. Kyle MacLachlan, who played George "The Captain" Van Smoot, quickly commented, "Ahoy! The Captain approves this meeting." Meanwhile, Ashley Williams, who played Ted's ex Victoria, chimed in with: "Woohoo. Hi loves."
Hannigan also posted the same photo on her Instagram, and fans gathered again in the comments with iterations of "Ted Mosby, architect" and declarations that they now feel the need to rewatch How I Met Your Mother. Others want new episodes to enjoy. "We need HIMYM back," a fan commented. This isn't the first time that the HIMYM actors have had a cast reunion. Most recently, Harris and Smulders reprised their roles when they made cameo appearances on the show's spin-off How I Met Your Father, starring former Disney child star Hilary Duff.