Idris Elba Has Built A Fortune Thanks To His Endless Talents
The actor, producer, DJ, and author is now reaping the rewards of his hard work.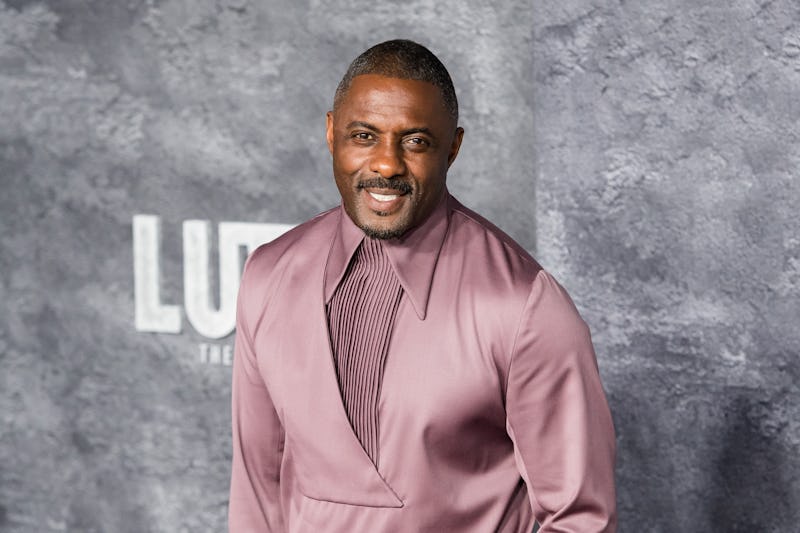 Wiktor Szymanowicz/Anadolu Agency via Getty Images
Now more than ever, actor Idris Elba is front and centre thanks to the film adaptation of his hit BBC One series Luther: The Fallen Sun. The 50-year-old actor has had a prolific film and TV career, starring in projects such as Mandela: Long Walk To Freedom, several Marvel Cinematic Universe movies, and Beasts Of No Nation, to name a few. But even with all those screen credits, Elba still finds time to be a producer, DJ, a singer, and a UN ambassador. So, just what is Elba's net worth? We take a look below.
6 Ways Idris Elba Makes His Millions
1. Acting Career
Elba began his TV career in his twenties and was cast in supporting roles in several British dramas, but moved to New York to pursue something bigger. After four years, he landed a starring appearance in HBO's The Wire in 2002, which ended up being his break-through role and propelled him to a household name in the U.S. Apart from signing onto his most famous role in Luther in 2009, Elba also starred as a recurring character in season five of NBC's The Office, as well as created and starred in the semi-autobiographical comedy In The Long Run.
Of course, Elba has also worked on plenty of films, including Obsessed alongside Beyoncé, Marvel's Thor movies, Beasts Of No Nation, Zootopia, and most recently Sonic the Hedgehog 2. As of 2022, it has been estimated that his movies have earned $10.27 billion in the global box office (£8.5 billion), making Elba one of our highest-grossing actors.
2. Music Career
Since his teenage years DJing under the monikers Driis, DJ Driis, and Big Driis, Elba has gone to play sets at music festivals including Glastonbury, been the opening act for artists like Deadmau5 and Madonna, was a DJ at Harry and Megan's royal wedding, and featured on a Jay-Z album. He has also released his own music since 2009's "Please Be True," including a Christmas song with Noel Fielding and Kasabian's Serge.
In 2014, he released his first album Idris Elba Presents Mi Mandela. Last year, Elba released his single "Biggest," which was also used in Apple's launch film for the iPhone 14. He carries out music-related projects under his own record label 7Wallace.
3. Fashion
Elba created 2hr Set, a collection of clothing described as his DJ apparel line in 2018. This became the precursor to launching his own fashion brand Don't Stab Your Future in 2019, designed to raise awareness about knife crime. DSYF has since partnered with Adidas and Arsenal football club. Elba has also created two collaborative collections with Christian Louboutin, which has raised over €3 million (£2.6 million) for charity.
4. Investments & Entrepreneurship
While deep into Covid lockdown, Elba and his wife, Sabrina Dhowre Elba, created their own wellbeing brand called S'Able Labs, which includes creating genderless skincare products for people of colour. Last year, the pair joined a $24 million (£20 million) funding round to invest in Huel, a plant-based meal replacement business in the UK. According to the National News, Huel will scale its retail business and expand its U.S. market share, and now has a valuation of more than $569 million (£461 million).
5. Film Producing
Listen, this husband-and-wife duo sure are a power couple. In 2021, the anime streaming service Crunchyroll signed a deal with Elba's Green Door Pictures and Sabrina's Pink Tower Pictures to executive produce a new anime named Dantai, described as an Afro-futuristic sci-fi series.
6. Writing Books
We're reeling from all these income streams, but Elba sure isn't, because he signed a multi-book deal with publisher HarperCollins in 2021 to publish a number of books for young readers with co-author Robyn Charteris.
What Is Idris Elba's Net Worth?
According to Celebrity Net Worth, the actor and entrepreneur is worth $40 million, equating to approximately £33 million.