9 Jeffrey Dahmer Documentaries, Movies, & TV Shows To Watch ASAP
The latest Dahmer series recently became one of Netflix's biggest shows ever.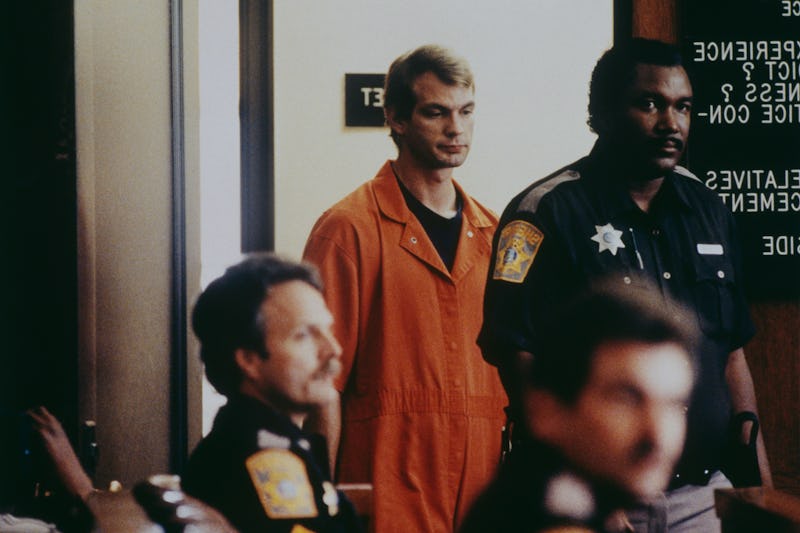 Marny Malin/Sygma/Getty Images
If you've recently been recommended a Jeffrey Dahmer documentary, movie, or TV show, it can be hard to keep track of which one to watch (and where). There are countless such titles streaming today, including two released on Netflix in less than a month this fall. Ian Brennan and Ryan Murphy's Dahmer — Monster: The Jeffrey Dahmer Story dramatized Dahmer's life and series of murders, starring Evan Peters as the titular killer. Conversations with a Killer: The Jeffrey Dahmer Tapes takes a documentary approach, using archival audio interviews between Dahmer and his defense team to tell his violent history.
Of course, these are only the latest Dahmer series currently streaming. Thirty years after the cannibalistic killer was brought to trial (shortly before being murdered in prison himself), there's no shortage of media about Dahmer documenting every stage of his life and crimes. Here's a look at some of the Jeffrey Dahmer documentaries, TV series, and movies available to watch today — from the most recent Netflix projects to a film made all the way back in 1993 when Dahmer himself was still alive.
This article was originally published on