Lindsay Lohan Is Pregnant With Her First Baby
The Mean Girls star is expecting her first baby with husband Bader Shammas, and her co-stars think it's so fetch.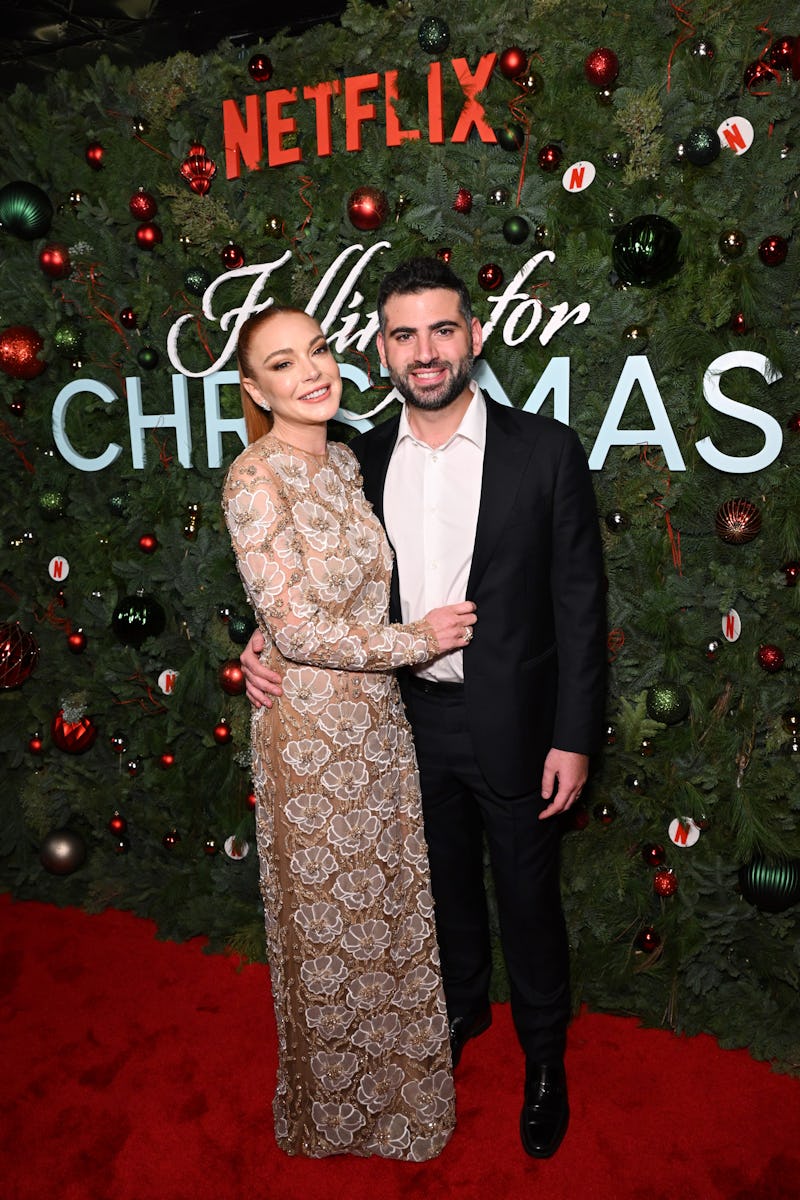 Bryan Bedder/Getty Images Entertainment/Getty Images
There's going to be a new baby Plastic in the world. Lindsay Lohan is pregnant and expecting her first baby with husband Bader Shammas, as she told TMZ on March 14. "We are very excited for our new family member to arrive and we are looking forward to this next chapter of our lives!" she told the outlet in a statement. Lohan also announced their upcoming arrival on her Instagram page, sharing a photo of a white baby onesie that reads "coming soon." "We are blessed and excited!" she captioned the post.
Lohan's fellow Mean Girls Plastics were some of the first people to congratulate her on the pregnancy reveal, with Amanda Seyfried commenting, "This is WONDERFUL NEWS!!" and Lacey Chabert writing, "I'm thrilled for you!!!! So exciting." Her Parent Trap crew celebrated as well, with director Nancy Meyers saying, "Lindsay!!!!!! I'm so excited for you!" and costar Elaine Hendrix writing, "Oh, Lindsay! Congratulations."
Lohan's former frenemy Paris Hilton, who welcomed her first child in January without anyone's knowledge, also sent her love in the comments section. "Congratulations love! So happy for you," she wrote. "Welcome to the Mommy Club!"
The Freaky Friday star got engaged to Shammas, a Dubai-based banker, on Nov. 11, 2021. Lohan posted a slideshow of candid selfies of the couple, flashing her new sparking diamond ring, to announce their engagement, which also marked their Instagram debut. "My love. My life. My family. My future," she wrote.
Seven months later, on her 36th birthday, Lohan casually revealed that they were married. "I am the luckiest woman in the world," she wrote on July 2. "You found me and knew that I wanted to find happiness and grace, all at the same time. I am stunned that you are my husband. My life and my everything. every woman should feel like this everyday."
The actor's father Michael Lohan reacted to his daughter's pregnancy in an interview with Audacy's 1010 WINS radio show. "I couldn't be happier. I think Lindsay and Bader will make amazing parents," he said. "Lindsay is just very maternal. I see the way she is, not just the way she is with my kids, but with her siblings when she was younger."
Lohan has opened up about her family plans in the past, telling Mean Girls co-star Amanda Seyfried in a feature for Interview that she was looking forward to having kids during her acting resurgence. "I want to do a few fun things, and then I want to do some more serious things. And I want to have kids," she said, adding that she and Shammas planned to raise their kids in Dubai, where she moved in 2014. "It's so safe there, and the schools are great," she said. In response, Seyfried advised Lohan to start her family on her own timeline. "Your talent isn't going away," she said. "Your head's in the place where you're like, I want to work and I want to have kids. So just do it."
This article was originally published on