Nicole Young Is New To Selling Sunset, But Not The Oppenheim Group
She was originally meant to star in Season 1 — but "got cold feet."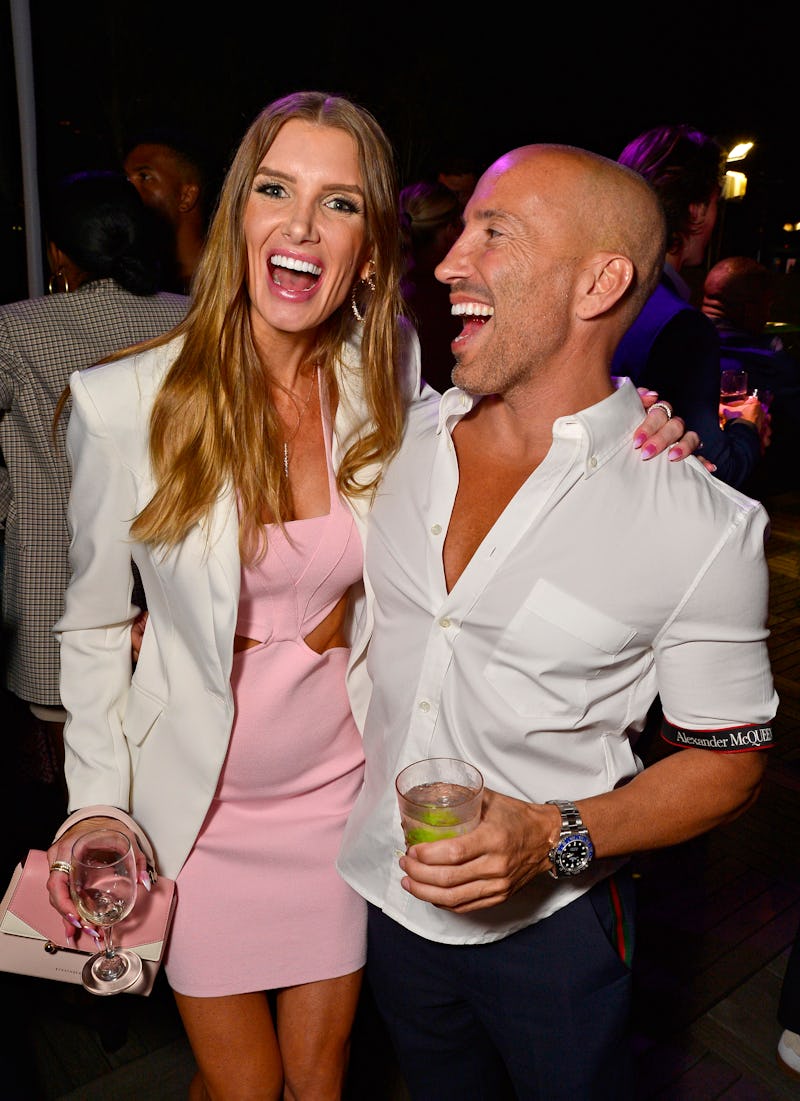 Jerod Harris/Getty Images Entertainment/Getty Images
If you've ever perused The Oppenheim Group's Meet the Team page, you know the real estate firm's roster features dozens of professionals — way more than you've ever seen on Selling Sunset. That's simply because there's not enough screen time to go around, and, well, not everyone wants to be on reality TV. But for Selling Sunset Season 6, Netflix is bringing one of those agents to the fore.
Nicole Young has appeared on Selling Sunset before (like when she officiated Mary Fitzgerald and Romain Bonnet's Season 2 wedding), but she wasn't an official cast member until now. Behind the scenes, she has been a major part of The Oppenheim Group's culture. "[She's] been at the brokerage since we opened the doors and has been one of my closest friends for over a decade," Jason Oppenheim told Bustle in August. As the firm's owner explained, Nicole was going to be on the show from Day 1, "before she got cold feet."
But she's here now — and will be for Season 7, too, Jason teased. "She is just perfect: already a very successful agent, knows everybody, strong-willed, very determined woman, very extreme in many ways," he said. "I think she is going to be exciting to watch on camera because she has been a part of our lives and a part of the brokerage for so long, and I've wanted her to experience the camaraderie and the joy and the experience of being on the show with us."
Below, here's everything to know about Selling Sunset's Nicole.
Nicole Young's Job
Described by Deadline as The Oppenheim Group's "top-producing realtor" with $100 million in sales under her belt, it's clear that Nicole is a crucial part of what makes the firm so successful.
"Known for her unwavering integrity and candor, Nicole will not advocate any deal unless she is confident it is the right move at the right time," reads her team bio. "She is always looking two steps ahead and considering the long-term financial payoff for her clients."
Fortunately, candor and looking two steps ahead will serve you in business and on reality TV.
Nicole Young's Instagram
Nicole's Instagram features behind-the-scenes snaps from filming with her Selling Sunset co-stars.
She also shares photos from her travels — from skiing in Utah to visiting rescued farm animals in nearby Santa Clarita. Nicole proudly sports the title of Dog Mom, sharing several photos with her pups. Sadly, one of her dogs, Frankie, has been missing since late 2021.
Nicole Young's Husband
Nicole has been married to her husband, Brandon, since 2017. As she recently told People, Brandon was supportive of her starring on Selling Sunset — in fact, he actively encouraged her to do it.
"Coming home and having that rock that I can rely on has just made this experience a lot more positive for me and easier to handle some of the ups and downs," she said.