Love Island Rosie Seabrook's Unique Phobia Is The Last Thing You'd Expect
Plus, everything else to know about the villa's latest bombshell.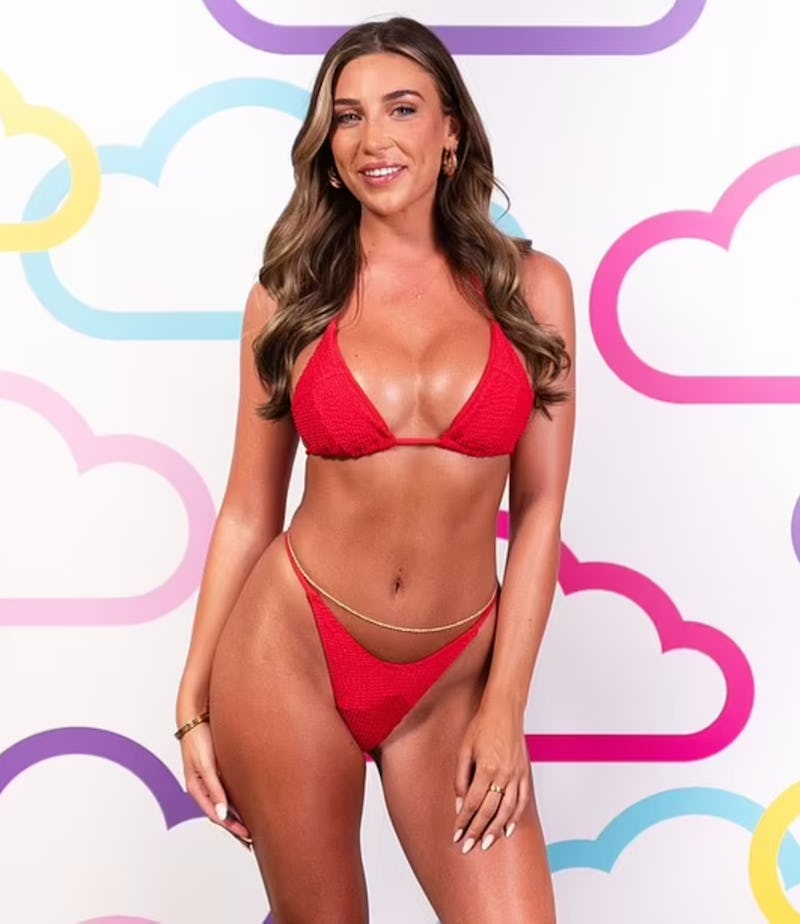 ITV2
There can never be enough drama on Love Island, so amongst all the recent tears, shaky pairings, and drop outs, the show has announced the latest bombshells who will be sent into the villa. First up is Keanan Brand, then Rosie Seabrook, who is a self-confessed "girl's girl." Speaking to ITV, the contestant explained that stepping on toes isn't usually in her nature. "But it's something that I'm going to need to do, so I will go about it in the nicest way possible," she expanded, admitting she already has her eye on some of the taken contestants. Here's everything you need to know about Winter Love Island's Rosie Seabrook, below.
What Is Rosie Seabrook's Job?
24-year-old Rosie is from Buckinghamshire and works as an industry placement advisor. Outside of work, Rosie admits to having a flirty personality. "I flirt with people when I don't even mean to. I'm confident and witty which always makes for good conversation when I'm speaking with a guy," she said.
What Is Rosie Seabrook's Instagram?
Rosie currently has almost 8,300 Instagram followers, though we're sure that count will shoot up with her appearance on Love Island. She evidently is indeed a girl's girl, often posting photos of nights out and brunches with her best friends. Expect to also see plenty of outfits of the day and bikini pics in sun-drenched locations. Rosie said, "I'd like to think I'm quite relatable so I really hope people see that side of me."
What Else Is There To Know About Rosie Seabrook?
Rosie is going into the villa prepared, with her sights set on a select few potentials. Casey O'Gorman is at the top of her list, ticking nearly all of her boxes. "I'm unsure if he's got the height but I can let that slide because he's got everything else," she said. Two other contestants she also finds attractive are Tom Clare and Kai Fagan. All three are currently coupled up.
Interestingly, there is a unique quirk about Rosie as she has a particularly bad phobia of frozen food. She shared, "I can't go anywhere near the freezer. If mum jam packs the freezer and I have to try and get something out that I need, I just can't… I have to ask someone else to get it out for me. If I'm shopping and I have to go near the frozen section, it honestly makes me feel sick!"
Let's hope for Rosie's sake that someone else on the island will dig out the ice cream for her.