6 Simu Liu Movies & TV Shows To Watch After Marvel's Shang-Chi
Whatever you call Simu Liu, don't call him an overnight success.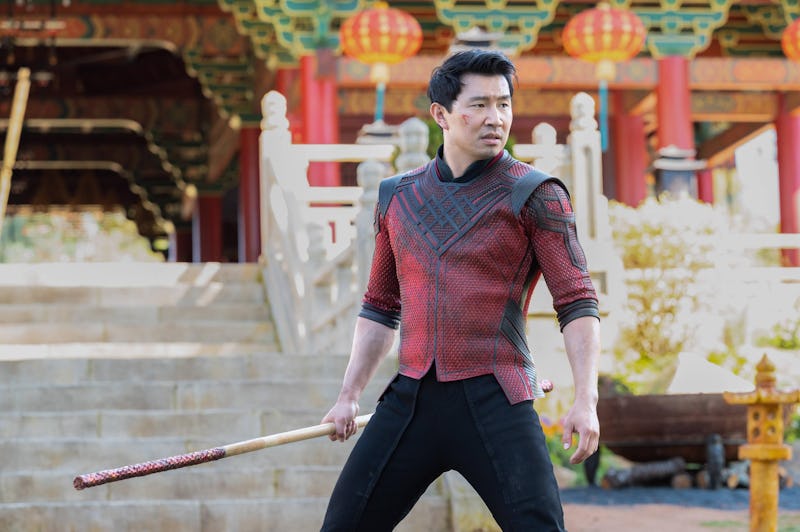 Marvel Studios/Walt Disney Pictures
Simu Liu has finally gotten his big break. The 32-year-old Chinese Canadian actor is on the brink of becoming a globally recognized star thanks to his titular role in Marvel Studios' latest superhero film, Shang-Chi and the Legend of the Ten Rings. With the part, Liu becomes the first actor of Asian descent to lead a Marvel movie, making him a trailblazer in addition to a budding megastar. But this success didn't happen overnight. Like most other actors, Liu spent years building up a résumé with a number of film and television roles. Looking back at his career through now, there's quite an impressive lineup of Simu Liu movies and TV shows to stream.
If you're looking to stream some Simu Liu movies, specifically, before watching Shang-Chi, your options are unfortunately limited. Liu's pre-Marvel Hollywood film career consists of only a role as an extra in Pacific Rim and a part in the 2021 indie drama Women Is Losers, which debuted at this year's SXSW and has yet to find a distributor, meaning it can't be streamed anywhere. Luckily, though, there are ample opportunities to stream Simu Liu's robust TV career, so have a look below at the best places to find him online.
With Shang-Chi in theaters, Liu is ready to take the world by storm, so don't sleep on his early movie and TV projects!