The Stranger Things Prequel Comes With A Major Twist
The First Shadow will introduce audiences to a young Vecna.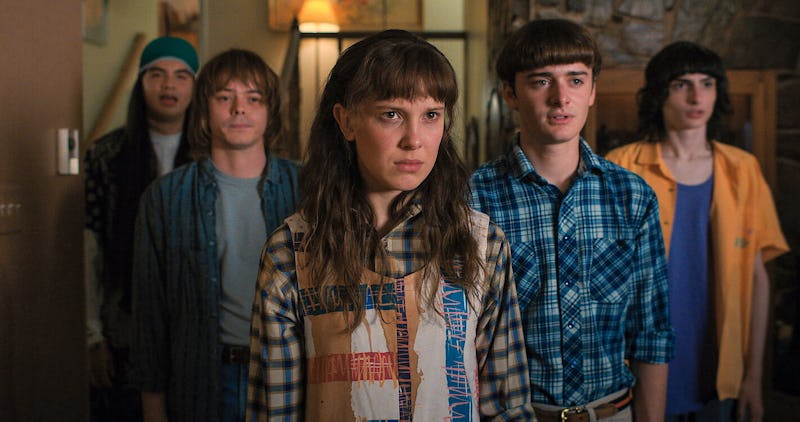 Netflix
As we know, Netflix's sci-fi horror series Stranger Things will be concluding with its upcoming Season 5, but the creators of the show have teased of more content to come since last year. The Duffer Brothers said in an open letter that "There are still many more exciting stories to tell within the world of Stranger Things", and it looks like they have kept their promise. It was announced on Feb. 28 that the hit show will be getting a prequel of sorts, in the form of a stage play. Coming to the Phoenix Theatre in London's West End, this will be titled Stranger Things: The First Shadow.
As fans may already be able to infer from the name, the play will delve deeper into the villain origin story of Vecna. Set in 1959, "before the world turned upside down", the plot follows Henry Creel, a kid with psychokinetic abilities who moves to Hawkins with his family, as he eventually becomes 001. According to the official synopsis, "When new student Henry Creel arrives, his family finds that a fresh start isn't so easy… and the shadows of the past have a very long reach." We can only assume that there were already dark things brewing in the Creel family before they ever got Hawkins' townsfolk involved.
Season 4 of the Netflix show saw Henry discovering his abilities and using mind manipulation to psychologically torture and eventually murder his family. But presumably the play will delve further into his misanthropic psyche, and also detail what happens when he is taken to be studied by Dr. Martin Brenner — who named him 001 as the first child test subject.
It also seems as though the stage play will see the return of some familiar characters. The official website teases: "Hawkins, 1959: a regular town with regular worries. Young Jim Hopper's car won't start, Bob Newby's sister won't take his radio show seriously and Joyce Maldonado just wants to graduate and get the hell out of town." A premiere date hasn't been confirmed yet, but Stranger Things: The First Shadow will hit the stage in late 2023.