The Bachelor 2023 Schedule Differs From Last Season In 1 Key Way
Zach Shallcross' season kicks off on Monday, Jan. 23.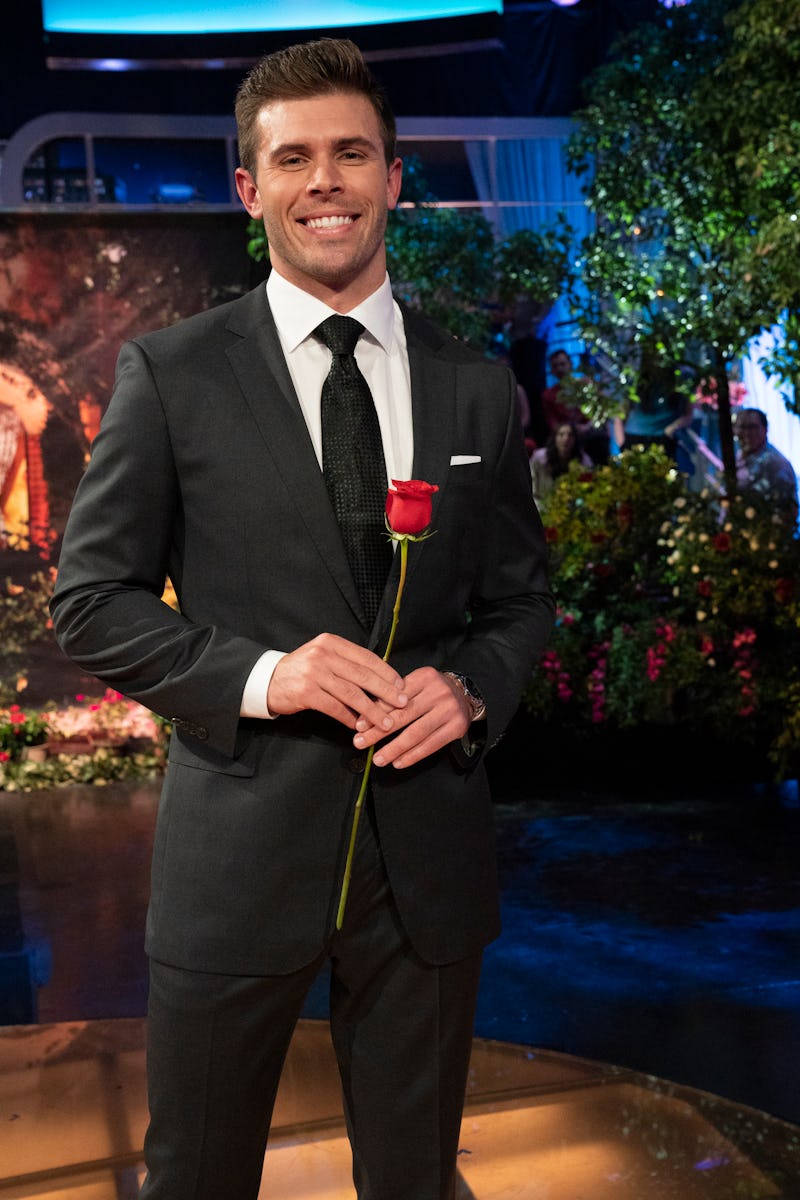 ABC/Craig Sjodin
Somehow, it's been a whole year since Clayton Echard's Bachelor season debuted — starting a sequence of events that included the first dual Bachelorettes and one of the most popular Bachelor in Paradise couples ever (hi, Brandon and Serene!). But indeed, January is here again, and a new Bachelor journey is underway. Here is what to know about Zach Shallcross' Bachelor episode schedule this time around.
For starters, Zach's season premieres at 8 p.m. ET on Monday, Jan. 23. As always, you'll be able to watch it live on ABC or catch it the next morning on Hulu. Clayton's season ran for 12 episodes (including Women Tell All and After the Final Rose specials), spanning from Jan. 3 to March 15, so you can likely expect a similar time commitment for Zach's season. Bustle reached out to ABC for confirmation and will update this post accordingly.
While The Bachelor episode schedule may seem pretty straightforward, there are a few things to keep in mind when planning your viewing parties or snack runs for the season. After all, the franchise is prone to interruptions! Last year, for example, Clayton's season skipped a week due to NFL playoffs — for the first time, the league held a Super Wild Card Weekend game on a Monday night, Jan. 17. This led to a two-week gap between Clayton's episodes, instead of the usual one.
The league is actually continuing the same schedule this year but worry not: the Super Wild Card Weekend runs through Monday, Jan. 16, so it won't affect Zach's season, which kicks off a week later. Similarly, there's no Election Day interruption to factor into your plans, though the event did cause a brief break during November's Bachelor in Paradise rollout.
Finally, if Zach's Bachelor episodes follow a similar timeline to Clayton's season, then you can expect the final batch of episodes to air twice a week. Last year, Women Tell All and Fantasy Suites aired on consecutive nights, followed by a two-part finale the week later. Zach's season may not necessarily follow the exact same schedule, but in general, it's good to allow for some flexibility to your Bachelor routine, especially during those drama-filled final weeks.
Need to miss a night or two? Or simply have trouble keeping up with the early weeks since they're so crowded with new names and faces to remember? Fortunately, there have already been plenty of spoilers about Zach's Bachelor season, so you can read ahead and get an idea of which dates and contestants you'll want to pay special attention to over the next few months.