The Kid 90 Cast Is A Reunion Of Famous '90s Kids
"There were like 12 kids in the business," says Brian Austin Green, "and we all knew each other."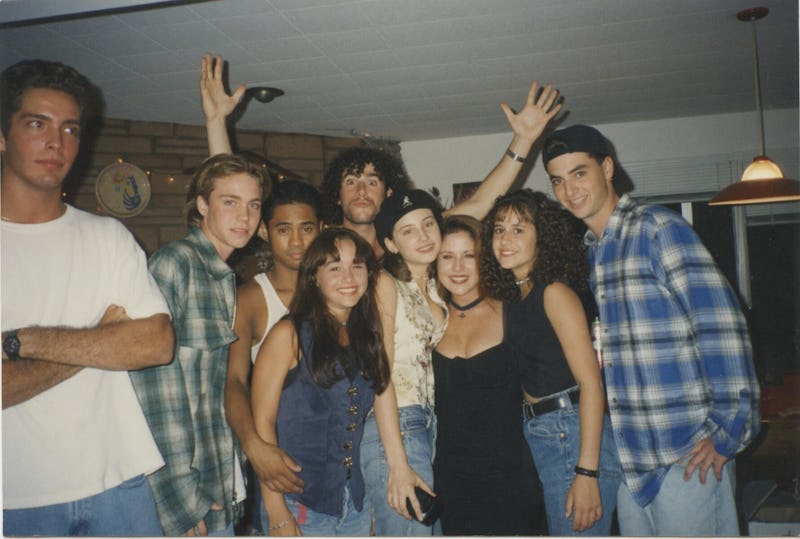 Hulu
When Soleil Moon Frye was 7 years old, she was cast as Penelope "Punky" Brewster on NBC's sitcom Punky Brewster. The 1984 series ran for four years, and from the very first episode, Frye says, her life changed forever.
A short time later, as a teenager in 1990s Hollywood, Frye carried a video camera everywhere she went. She filmed her friends, who were mostly other young actors in the industry, and captured their fun, their fame, and sometimes their troubles. She documented hundreds of hours of footage and then locked it all away for more than 20 years. Now she's opened up the vault for the new film Kid 90, out now on Hulu. The film is a time capsule of a group of friends growing up in Hollywood and New York City in the '90s, balancing childhood and fame in a pre-internet and social media era.
"I think it's fascinating to go back and have a true chronological blueprint of what it was to grow up as a teenager in the '90s," Frye says in the early moments of the film. "And part of me believes that somewhere inside that teenage girl knew that she was going to have a story to tell, knew that she was going to go on an adventure."
So who joins her on this adventure? There are a ton of recognizable faces in Kid 90, some who appear in the film through interviews and some who only appear in the background of Frye's home videos. Here's who's who in the cast of Kid 90.
Kids today might have a camera everywhere they go in the form of their phones, but through her own home videos in Kid 90, Soleil Moon Frye not only offers us an inside look into being a teen, and a famous teen at that, in the 1990s but also tackles her own demons in the process. As an older millennial and slightly younger '90s kid, the film made me wonder what I'd find if I opened up a box of my old home movies myself. What would you find?