9 Time Loop Movies To Watch After Boss Level
We're all stuck in time anyway.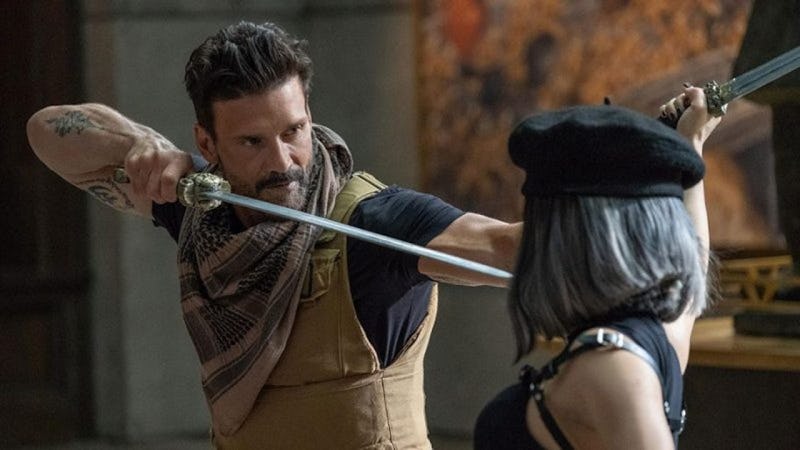 Hulu
Sometimes it feels like we're all living in a time loop, doesn't it? With the COVID-19 pandemic hitting its first anniversary this month, we've all been in our own little never-ending time loops for a whole year now. Everything, it seems, has stalled. So what better way to pass the, well, time than by watching a bunch of movies about not being able to move forward in time?
In the new film Boss Level, Frank Grillo (Captain America: The First Avenger, Zero Dark Thirty) stars as Roy Pulver, a retired special forces soldier who tries to escape a time loop that results in his death. Directed by Joe Carnahan (Smokin' Aces, Bad Boys for Life), the film also stars Mel Gibson, Naomi Watts, Annabelle Wallis, Ken Jeong, and Michelle Yeoh.
Lest you think Boss Level is trying to cash in on our own seemingly endless time loops of life, the movie has actually been in development since 2012, back when Carnahan described it as "Groundhog Day as an action movie."
The film finally hit Hulu on March 5, but regardless of all of us feeling a little trapped, the time loop genre is wicked fun. So if you need another kick and another, and another, here are nine time loop movies to watch after Boss Level.
Maybe one of these days we'll manage to escape our own time loops, but until then, one of these movies may be able to help ease the burden of repetition.