Peaky Blinders Fans Will Recognise Ashley Madekwe's Husband
The couple met when they were co-stars on Secret Diary Of A Call Girl.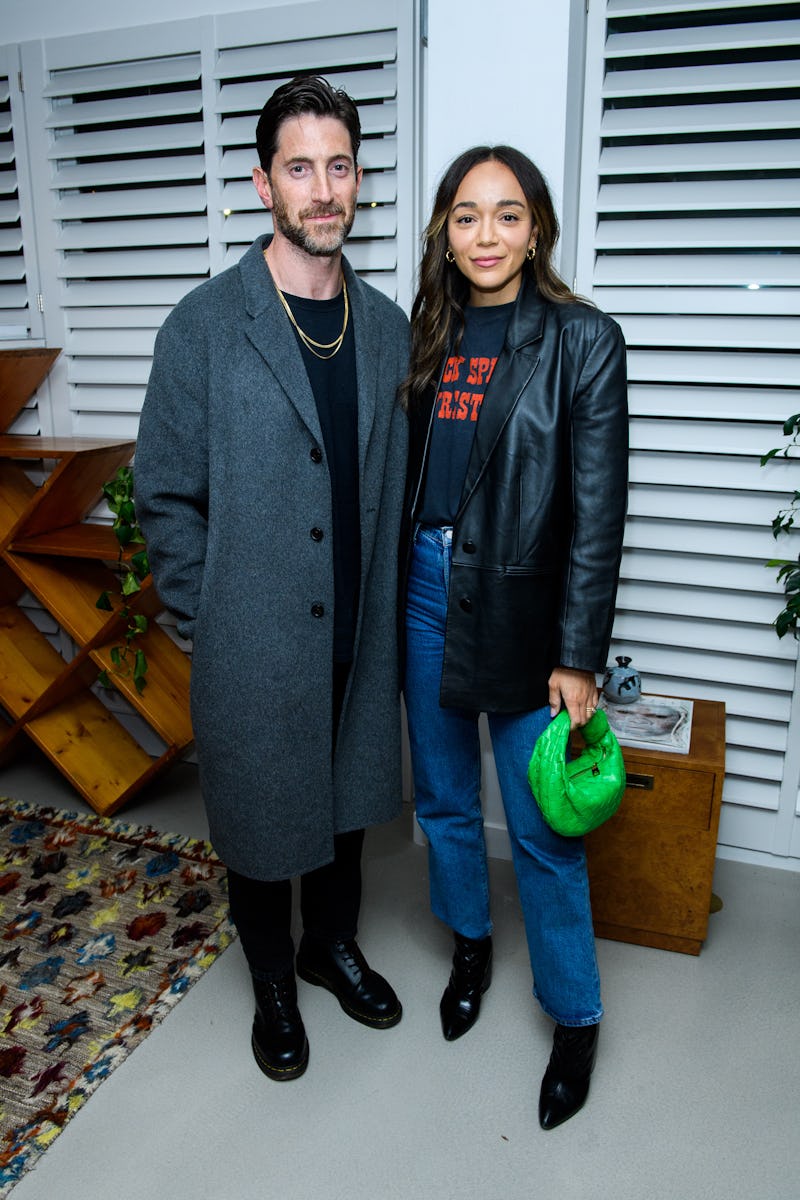 Joe Maher/Getty Images Entertainment/Getty Images
Among the most anticipated Netflix releases of 2023 is The Strays, a horror film written by actor and director Nathaniel Martello-White. Filmed during the last quarter of 2021, the plot follows the arrival of a two shadowy characters in a small town and the unravelling of a middle-class woman's seemingly perfect life that follows. Ashley Madekwe will be leading the cast after her stint in The Umbrella Academy and her BAFTA-nominated performance in County Lines. And so, inquiring minds might be interested to know more about Madekwe off-screen life. Like, is she dating anyone right now?
Well, as a matter of fact, the 39-year-old has been married to photographer and fellow actor Iddo Goldberg since 2012. The pair had worked together on ITV drama series Secret Diary Of A Call Girl in 2008 and dated for five years before tying the knot in a countryside ceremony attended by celebrities such as David Schwimmer, David Walliams, and Mischa Barton.
Goldberg was born in Haifa, Israel, but moved to London at the age of 10. His most notable roles include Brandon in Attachments, Ben in the aforementioned Secret Diary of a Call Girl, Freddie Thorne in Peaky Blinders, and Isaac Walton in Salem (where he also co-starred with Madekwe).
Goldberg is also a photographer who documents a wide range of subjects, from people at Black Lives Matter protests to OOTD looks for Madekwe's fashion blog Ring My Bell. He also makes and directs short films, including one about his maternal grandmother titled Luba. After working on Call Girl together, Madekwe and Goldberg left the UK for Los Angeles "with a suitcase, a cat, and not much else," per Glamour.
Not too much is known about Madekwe's previous relationships, though she was briefly linked to actor Josh Bowman. However, we have no confirmation on that front. They had worked together on the American drama series Revenge in 2011 and Bowman soon started dating another co-star from the series, Emily VanCamp. Whether or not Madekwe and Bowman are actually exes, it seems they share a good friendship regardless, with Madekwe and Goldberg both attending Bowman and VanCamp's wedding in 2018.
Madekwe is active on social media and not shy about sharing cute moments with her husband online. The couple shared photos of their holiday together in the Amalfi Coast over summer and, according to Madekwe's caption, it was their first time back in Italy since their honeymoon trip 10 years ago.
You can follow Madekwe on Instagram at @smashleybell, where she shares OOTD posts, loved-up snapshots with Goldberg, and life with their orange tabby cat Rocky in Los Angeles. Goldberg posts on @iddophoto, though the account is mostly a collection of his photography work.