Orna Guralnik Prepped For Couples Therapy By Mediating Between Her Parents
"I always joke that they were my first couple to be treated."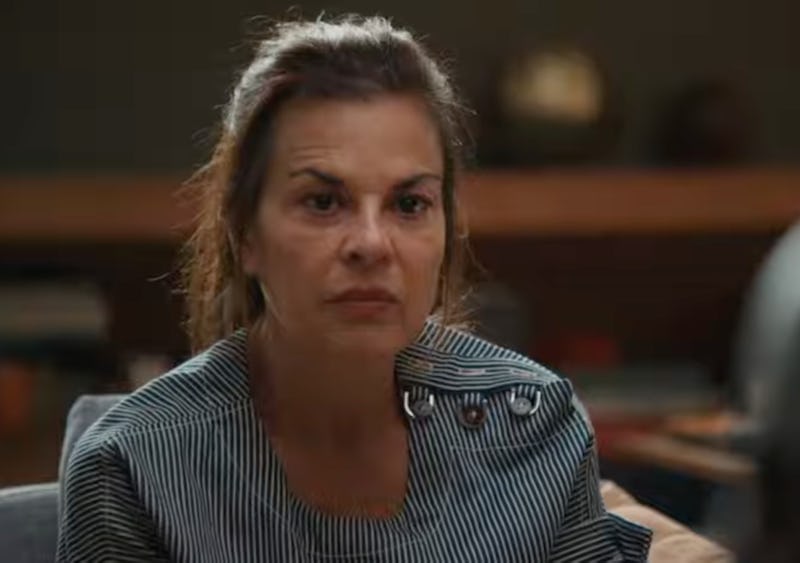 Showtime/BBC
It's human nature to be interested in the hidden lives of people around us, which is probably why therapist characters from Jennifer Melfi on The Sopranos to Jean Milburn on Sex Education hold so much appeal for audiences. Unscripted reality series Couples Therapy realised this and offered viewers a peek into the therapist's office as it follows couples over half a year's worth of weekly sessions — a format which has enjoyed much success. So, who exactly is Dr. Orna Guralnik, the star therapist of the show?
The first thing to get out of the way is that, yes, Guralnik is indeed a legitimate psychologist and psychoanalyst. The American-born Guralnik moved with her family to Tel Aviv when she was seven years old and so grew up amidst the Yom Kippur War. Her parents' relationship was a tumultuous one, and she found herself taking on a mediating role between them as she got older. "I was developing my analytic mind very early. I always joke that they were my first couple to be treated," Guralnik told The New Yorker.
When she started acting out at 16, her parents negotiated for her to see a therapist. Even though Guralnik was then studying dance and later enrolled in film school, she developed an interest in psychoanalysis. In 1990, she moved to New York to study clinical psychology at Yeshiva University, and then a post-doctorate at NYU. Guralnik has since amassed a decade's worth of psychoanalytic training focused on couples.
Viewers of the show would have already seen glimpses into Guralnik's private life, as she had to conduct her therapy sessions via Zoom when the pandemic disrupted the filming of the second season. Despite shots of her home with its full bookshelves and Guralnik shushing her son Jasper. Fans may not know that Guralnik lives in a duplex apartment in Park Slope, Brooklyn, with her son Jasper and daughter Ruby. What's even more interesting is that Guralnik owns the entire building.
While many fans have wondered if the 58-year-old has a husband, she tends to keep her own romantic life private, and there's a reason behind her choice "There's so much that people gain from being able to not know about me, or from being able to imagine me as one way or another," she told The New Yorker. Am I a conservative straight person? Am I gay? Am I queer? The moment I start talking about myself, I'm robbing them of all that." Romantic relationships aside, we do know that Guralnik has an Alaskan Klee Kai named Nico. Anyone wanting to gain a little more insight into Dr. Guralnik away fromt the cameras can find her on Twitter @DrGuralnik and on Instagram @ornaguralnik.
Season 3 of Couples Therapy begins airing on BBC Two on Feb. 17 at 11.05 p.m.