Where Is Sierra Now After Bachelor In Paradise?
Here's where Sierra stands after the show.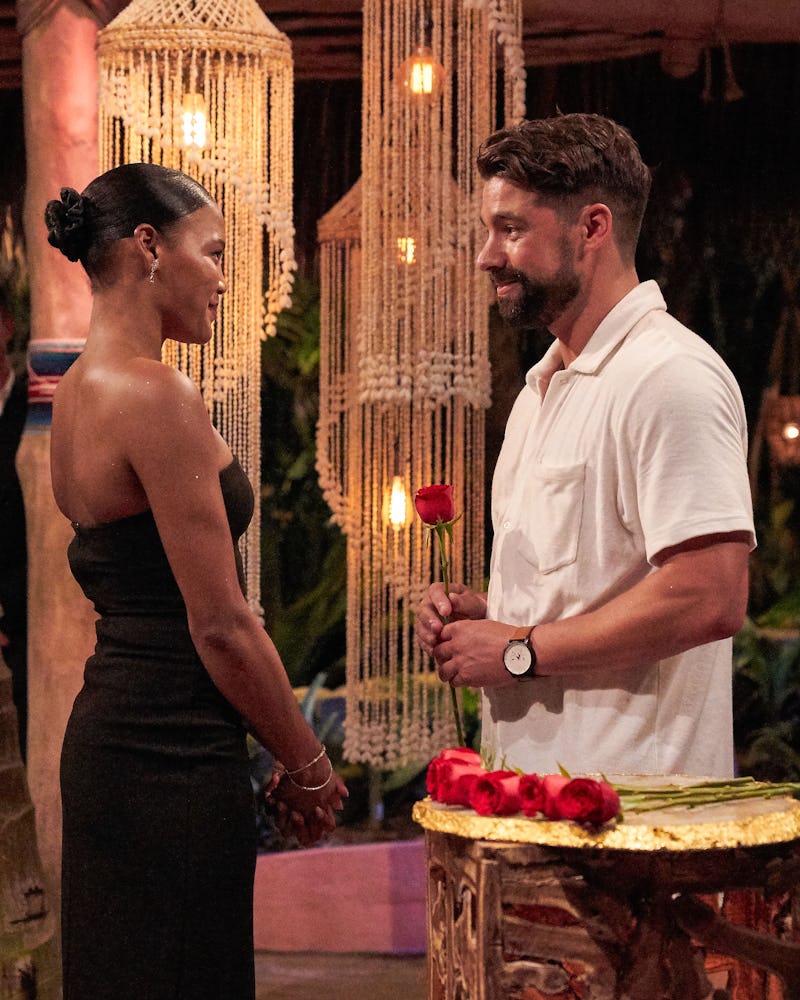 Craig Sjodin/Disney General Entertainment Content/Getty Images
Despite a promising start to the season, Sierra Jackson ultimately left Paradise on her own terms. At first, Sierra's summer romance seemed to be well underway, and the Bachelor alum quickly coupled up with the franchise's "zaddy," Michael Allio. While Michael had his anxieties about diving back into the dating pool, Sierra was there to quell his apprehensions. During the season's first rose ceremony, Michael gifted his rose to Sierra, but that would prove to be the pinnacle of the couple's short relationship.
Ultimately, Michael explained that there was "something missing" between the pair, and he wasn't necessarily ready to be in a relationship with her. "I know you can feel me, like, being guarded," he told Sierra. "And I don't mean to do that, I really don't ... I think the best thing now is just, like, space from the romantic pressure."
Instead of sticking around to start over with someone new, Sierra left Paradise. However, she still kept up with the franchise from afar, and even shared her opinions on the remainder of the season via Twitter. "I feel highly disrespected. I'm gonna go meditate," she wrote at one point, as Michael and Danielle Maltby's relationship unfolded onscreen.
Later, she responded to an episode of Kaitlyn Bristowe's podcast, on which Danielle was a guest. The pair talked about Michael's past relationship on the beach without mentioning Sierra by name, and Kaitlyn referred to her as "what's-her-face."
"For clarity, Im over Michael & have been," Sierra wrote. "This is why I dont understand why Im a point of topic for them. Those who keep saying 'get over it'… Its comical bc Im in a relationship."
Kaitlyn apologized for the comment several days later — and in a new interview with Bustle, Danielle also addressed Sierra's hurt response. "I feel awful that I hurt her in that discussion with Kaitlyn," she says. "[Michael & Sierra's] relationship had already played out by the time I got down to the beach, so for me to speak into something that I wasn't there for was not the right move. So I just wish her nothing but the best moving forward."
This article was originally published on