The Real Reason Why The Walker Family Were Axed From Gogglebox
"I feel like we should have had more airtime but they chose to use less of us."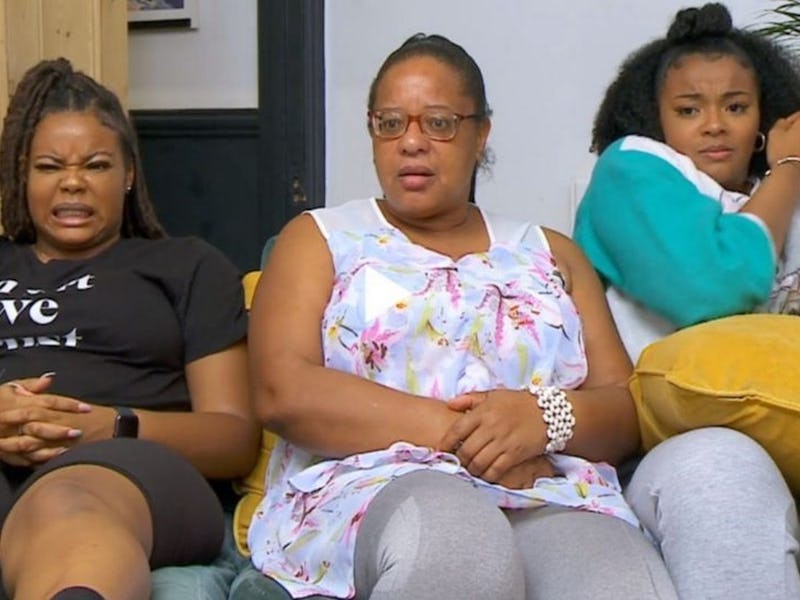 'Gogglebox'/Channel 4
Former Gogglebox star Chantelle Walker has recently come out to criticise how her family were axed from the Channel 4 show without warning. In 2020, Walker appeared with her sister Monique and mother Elizabeth on series 16 of Gogglebox, but only for a few episodes before mysteriously disappearing from the show. Speaking to The Sun, the 26 year old has said that, shortly after they arrived on the show, they were simply told that that team would be "pausing filming" for a while. Allegedly, it was months before the Walkers were told that their Gogglebox contracts would not be renewed, and Chantelle (who was approached by Channel 4 after she went viral on TikTok) is still not exactly sure why to this day.
"They told us they 'didn't have enough cameras to film us' and something to do with lockdown," Walker said. "We thought they were going to come back and restart filming in the next season. But that didn't happen. There was silence for a while and we didn't know what was going on for months. Then they dropped us, which was a shock. There was no discussion, we couldn't understand why – but what can you do when they tell you they don't want to film anymore?"
The Walkers' confusion might have been compounded by how they seem to have done everything as requested – even going so far as to relocate for filming. According to the Daily Mail, Chantelle's parents were going through a divorce and filming at home wasn't an option, so Channel 4 had put the women up in an Airbnb.
"It was fun, during lockdown things were quite boring and it was good to have a different outlet," Walker said of her family's time on the show overall. "It was a really good experience doing Gogglebox ... but it was a bit disappointing. I feel like we should have had more airtime but they chose to use less of us."
Bustle has reached out to Channel 4 for comment and will update this page when more information is made available.