You've Got Love Island's Farmer Will All Wrong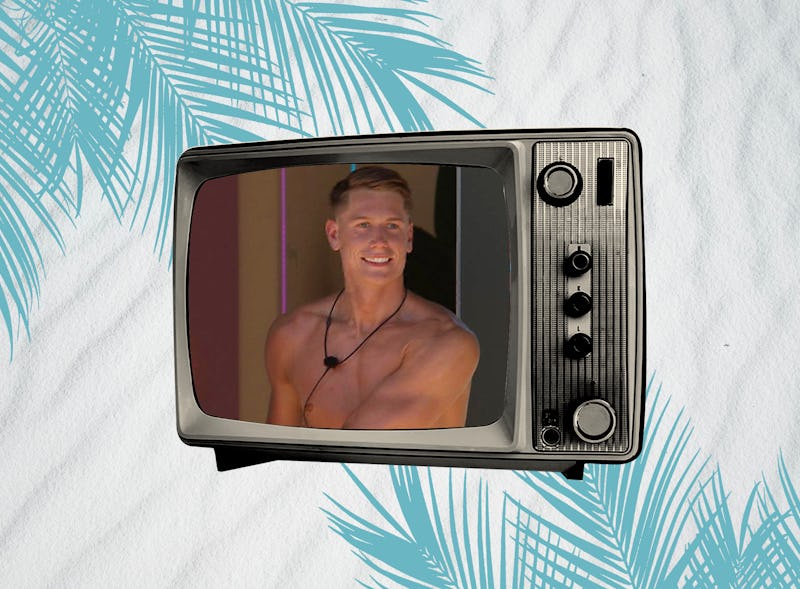 As far as Love Island contestants go, Will Young, aka. @farmerwill_, is far from your typical Islander. He isn't a city boy. He isn't a footballer. Or a scaffolder. Or a financial adviser. As his 1.4m TikTok followers and 3.4 million viewers of the famed ITV dating show will know, he is a fifth-generation farmer from Buckinghamshire. And one in-tune with his feelings and emotions. And yes, sometimes he's a bit awkward and comes across as a bit of a dork. He was friendzoned twice in his first week in the villa, prompting concerns about his future on the show and more than a few comparisons, but I'm here to tell you that you are getting Will, the sheep farmer, all wrong: he might just be Winter Love Island's GOAT. (See what I did there?)
During his time in the South African villa thus far, Will has come across as rather naive, innocent, and pure: a proper nice guy. (PETA, though, has a different take. And there is that video which allegedly shows Will partying in Croatia with a small bag of white powder which could put his future in the show at risk...) But part of that "nice guy" vibe is down to his look; his blonde hair, pink complexion, open face, and eagerness to dance. (Which he does often, in his own goofy way, mainly in the background.) His interactions with his fellow Islanders seems completely sincere, too. If anything, they are overly enthusiastic. Recall the many times he has referred to different situations as "the most romantic" or "the best" yet. But any Love Island fan worth their personalised water bottle will know that these qualities, though admirable and objectively cute, are not a recipe for success in the villa. As we've established, during his first week alone Farmer Will was friendzoned twice: first by Olivia after they were forced together in the initial coupling up, and then by Lana, who had set her sights on Ron.
On Twitter, the #FarmerWill discourse often compares him to series 7's Hugo or series 4's Dr. Alex. "We know how this plays out," notes one Twitter user. Others have (rightly) pointed out that Farmer Will is actually funnier, more likeable, and, crucially, can actually talk to girls. Dr. Alex and Hugo famously turned down potential connections time and time again, meanwhile Will was just waiting for his match to enter the villa.
Cue Jessie, the Love Island Australia bombshell. Going by appearances, you wouldn't be alone in thinking that Jessie is way out of Farmer Will's league. I pictured her making a beeline for Kai. And yet she seems to genuinely be attracted to Will. He pulled her for a chat, and against all odds, he crushed it. There was no (overt) awkwardness, and they bonded over country life. She picked him (and Tom) for the picnic dates which seemed to further their connection. The real icing on the cake? When she confesses in the beach hut that she "kind of forget[s] that there is anyone else around" when she's with Will. And she chose to kiss Will in the cheeky astronaut challenge again. Naturally, Will was over the moon. (Get it?)
But we're wrong to categorise Will, goofy and friendzoned as he has been, as an underdog. Dr. Alex and Hugo's narratives stretched across weeks in their respective seasons, and with each disappointment fans found themselves reconsidering their support. With Jessie, Farmer Will has proven that he is in a different category altogether: Nice guy, likeable, sincere, a bit goofy, but, at last, happily coupled up. Perhaps it really is as simple as two country folk meeting, finding common ground. Perhaps we should consider what the rest of the Islanders would be like if they were put into his world, minding sheep and pigs, and mucking out day in and day out. Farmer Will is as confident and capable in his world as any of the other Islanders are in theirs.
Sure, it's early days, but I can see Will and Jessie reaching the final, or becoming one of the stable couples in the villa at the very least. (Let's hope Jessie's head isn't turned at Casa Amor, or by some new Islander… And no, I can't see Will turning into the season villain.) Farmer Will will do just fine.