The Ending of The Wilderness Book, Explained
Brace yourself for a twisty ride.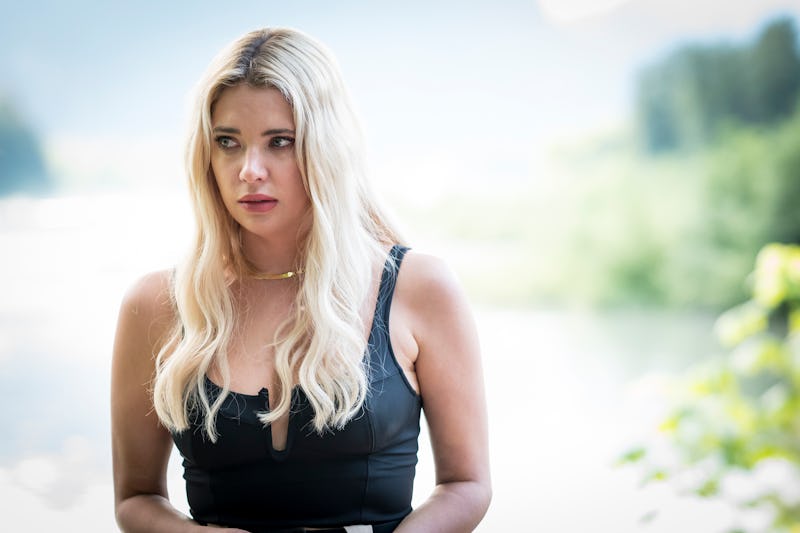 Kailey Schwerman
Based on B. E. Jones' novel of the same name, Prime Video's Wilderness is a twisty revenge thriller — making it the perfect match for Taylor Swift's "Look What You Made Me Do (Taylor's Version)," which serves as the show's theme song (much to Swifties' delight). Jenna Coleman and Oliver Jackson-Cohen star as Liv and Will, respectively, a British couple on a road trip in the American West. It's meant to be a relationship-healing vacation after Will's affair with a work colleague. But when said colleague shows up on the trip, things get messy.
The Prime Video series, which dropped Sept. 15, follows most of the same beats as Jones' 2019 novel, but there are some key differences. Want to compare as you watch the new show? Here's a recap of the Wilderness book ending — and a summary of its twistiest moments. Spoilers ahead for the Wilderness book.
The book is told from Liv's perspective, and we learn that the couple is giving their relationship another try after Liv learns about Will's infidelity with a work colleague. While Will characterized it as a one-time mistake, he's unaware that Liv found a sex tape of Will and his colleague, Jenna (named Cara in the series) that proved the affair was indeed a long-term thing. Liv keeps this to herself, but enters the road trip with a plan: Will can prove that he's changed with a series of relationship "tasks," or he can suffer a seemingly accidental death in the vast, dangerous American wilderness.
Through flashbacks, we learn that Liv actually had a hand in another "accidental" death long ago, that of a school classmate, James, who she pushed into a quarry in a burst of violent jealousy.
Other flashbacks reveal that while Liv and Will were on a brief break after the infidelity, Liv stalked Jenna — drugging her at a work event and starting a brief fling with Jenna's boyfriend, Gus (named Garth in the series). Though Liv broke things off with Gus, he didn't want to let go so easily. He actually found out where Liv was traveling and followed her to Yosemite with Jenna by his side. Again: messy!
So the foursome meets up at the lodge, managing to keep the secret of their intersecting affairs. But that night, Liv and Will have a major fight, and Liv decides he's failed the relationship test. Angry (and drunk), she finds him standing over a canyon and pushes him to his death. Well actually, she pushes Jenna — who was unlucky enough to be wearing Will's signature red jacket.
An investigation follows Gus, Liv, and Will back home to New York. Gus wants to tell the police that Will and Jenna were having an affair, making Will a more likely suspect in Jenna's death. However, Liv knows that intel could uncover her own culpability. So she pushes Gus off her rooftop, staging his death as a suicide.
Ultimately, Liv's scheming works out. There is one person who puts all the pieces together — a detective who says Jenna was the love of his life. He says Jenna previously approached him about someone stalking her, and he correctly identified Liv as the culprit. But because of his obsessive behavior, the detective's claims are deemed to be "incoherent" conspiracies rather than anything resembling the truth.
Jenna's death is ruled an accident, and Liv and Will move back to the United Kingdom. Will never finds out what Liv did, so they happily resume their relationship — though Liv says she's still keeping a watchful eye on Will's work associates. Spoilers ahead for the Wilderness TV show. This is obviously much different from the Prime Video adaptation, in which Will goes to prison for Jenna's murder and Liv writes a seemingly Gone Girl-esque novel called Wilderness. (Meta!)
Despite the changes, Jones has spoken highly of the series. In fact, in the afterword to her novel, she revealed she had to decide between two fates for Liv: "Send her home to Wales ... or let her loose in the wilderness she created for herself." If her book explores the former ending, the TV series teases the latter, so it seems adapting the story allowed it to take an interesting "What if?" path.