You Season 5 Will Be The End Of The Series
Here's everything to know.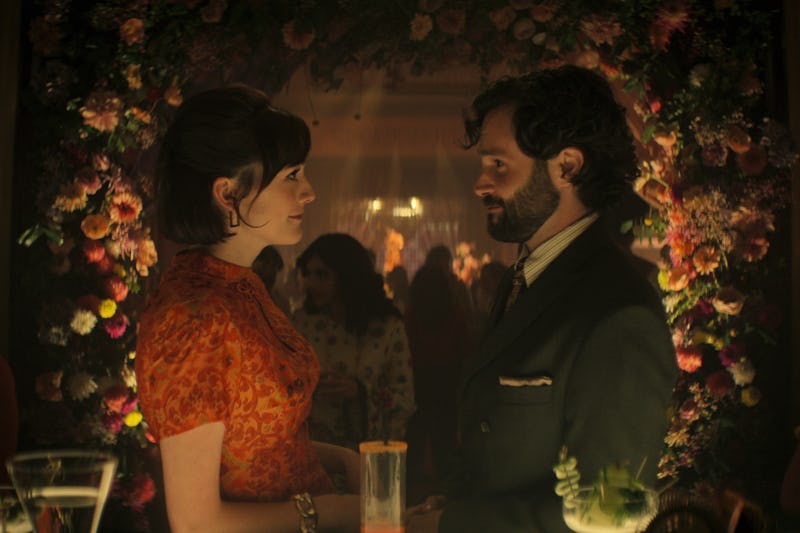 Courtesy of Netflix
New city, same Joe Goldberg. The You Season 4 Part 2 finale found the Netflix thriller's murderous anti-hero in a familiar setting with a clean slate. As one final cliffhanger made clear, Joe (Penn Badgley) isn't as free of one particular inner demon as he might've thought. Fortunately, viewers will get to see what happens next — because You Season 5 was officially announced on March 24. However, it will be the show's final season.
Of course, this may not be too surprising based on comments from showrunner Sera Gamble, who recently teased that she and her team have already discussed You's next chapter. "We have an idea for Season 5 that we're excited about," she revealed on the Feb. 10 episode of The Hollywood Reporter's TV's Top 5 podcast, before admitting that the show can't go on forever. "It was never anyone's intention to run this one into the ground. When we're done, we'll be done. And we'll pack it up."
Gamble continued, "Even in the early conversations with Penn, the idea was not to crank out episodes forever; it's to feel like we have told the complete story. And though I feel like tonally, we're very different and we are not trying to sell Joe as any kind of a hero with a straight face. This is a show that is in the tradition of these single-lead shows with a guy who does increasingly bad things. The beautiful thing about it is that when his arc is complete, so is the show."
Badgley, for his part, had also hinted that Joe's story might be complete sooner rather than later. "I signed a six-year contract right out the gate. So they could do two more [seasons] if they wanted. I think if there's another season, I think it's only going to be one," he said on the Happy Sad Confused podcast in February. "But I know that everybody concerned, from the top on down, nobody wants this show to become tired, because that's when Joe is the most disgusting. That's when the show stops having the intelligence that it has."
Here's everything to know about the just-confirmed You Season 5.
The You Season 5 Cast
Given that Season 4 featured the Eat the Rich Killer, there were several deaths. Because the series has a history of bringing characters back from the dead, rather through flashbacks, hallucinations, or other plot twists, that means anyone technically could return for Season 5. Though Netflix has yet to make any casting announcements, the Part 2 finale makes clear that Badgley and Charlotte Ritchie (Kate) are the most certain actors who will reprise their roles. Other Season 4 stars included Tati Gabrielle (Marienne), Tilly Keeper (Lady Phoebe), Amy-Leigh Hickman (Nadia), and Ed Speleers (Rhys).
The You Season 5 Plot
Spoilers ahead for the You Season 4, Part 2 finale. After Joe murdered Kate's father, she inherits his company, along with the fortune and influence that comes along with it. With his girlfriend's financial resources at his disposal, Joe employs a cybersecurity team and squadron of publicists to scrub search results, hack news archives, and bribe the Madre Linda chief of police to support the narrative that he is a victim who escaped a murderous Love Quinn. Now able to return to New York City, Joe bought a bookshop, bringing the show back to where it started. When he sees Rhys' reflection in a skyscraper window, however, it becomes clear that his "fresh start" isn't as real as it seemed.
Gamble hinted in her THR interview that Season 5 will likely be set in New York City again. "You'll know what the next season would be when you see the end of this season," she teased. "We tell you what the idea is."
Because You is ending with Season 5, it seems possible that Joe might finally get the punishment that's been coming to him. "The conversation we have among the writers, between Greg and I, and a lot with Penn is about the fact that it would be nice to end his arc with some form of justice," Gamble added. "Guys like this don't usually see a lot of justice from the world. That's challenging to plot. How does Joe Goldberg go down in a world where he's been branding people with bricks in broad daylight for years? And he's cute! And he gets away with it. The deeper question that we frequently pitch in the writers' room is, what's real justice? What would hurt him the most?"
As Gamble said in a new release, per Variety, Season 5 will "bring Joe Goldberg's journey to its delightfully twisted conclusion."
The You Season 5 Potential Premiere Date
Filming for You Season 4 kicked off in March 2022, with Netflix dropping the episodes just under a year later. If the fifth season follows the same production timeline, the earliest fans can expect new episodes is mid-2024.
This post will be updated as more You Season 5 details become available.
This article was originally published on