Marvel's Young Avengers May Be Quietly Assembling In The MCU
Several members have already been introduced.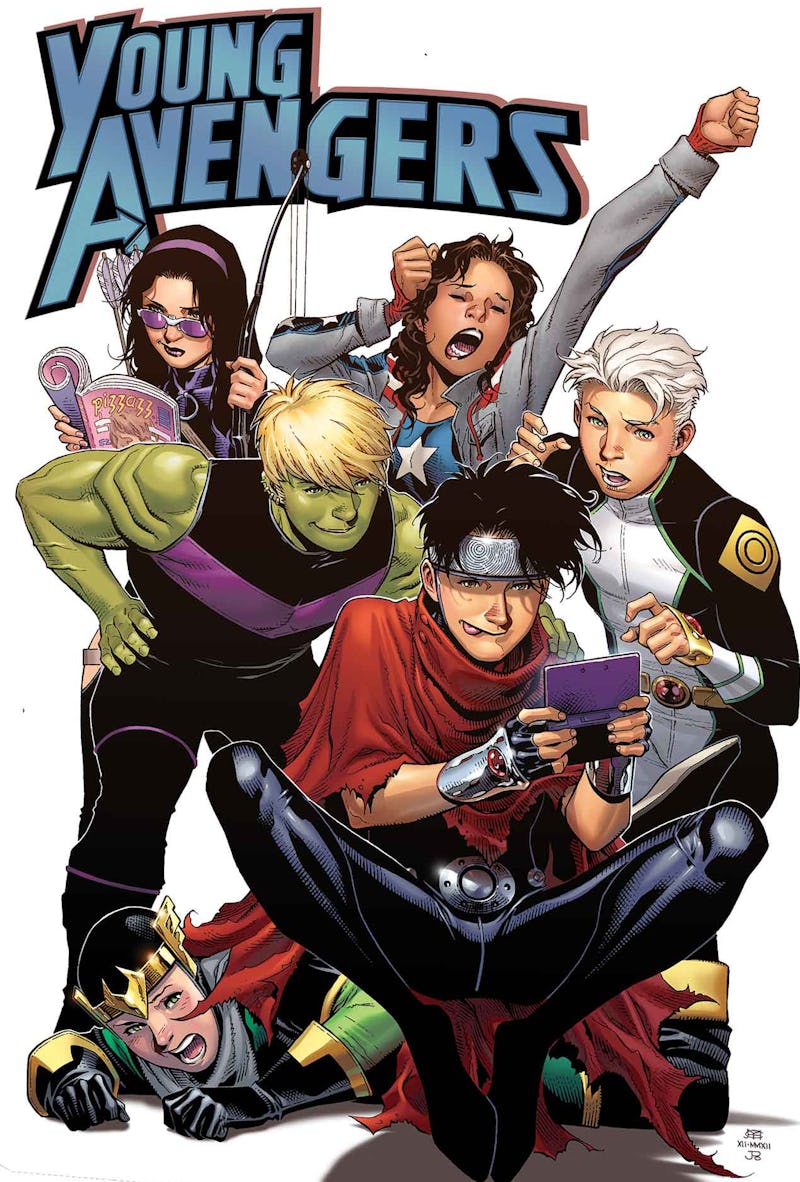 Marvel
Have Marvel Cinematic Universe (MCU) fans seen the end of the Avengers? With no new movies featuring the iconic team planned for the foreseeable future — not to mention the recent onscreen deaths of founding members Black Widow, Iron Man, and Captain America — it sure looks like the MCU is in need of a next-generation superhero group. In the comics, that space has sometimes been filled by the Young Avengers, a group of younger heroes with ties to the original Avengers. And though Marvel Studios hasn't officially announced plans to introduce them, fan theories suggest that Young Avengers may soon join the MCU.
The clues have been subtle, but they're there if you know what you're looking for. Specifically, a number of characters from the Young Avengers comics have already surfaced in the MCU — and they seem to be showing up with increased frequency as time goes on. A full nine out of the group's 12 members have either already appeared in the MCU in some form or are confirmed to do so in the coming years. This could be a coincidence, but with a full 75% of these characters now counting themselves among the MCU's ranks, it sure looks to be more than that. So just who are the Young Avengers, and which ones have viewers already met? Below, meet the 12 most significant members of the group.