This Is The Truth About Being A Woman In Parliament Right Now, According To 5 MPs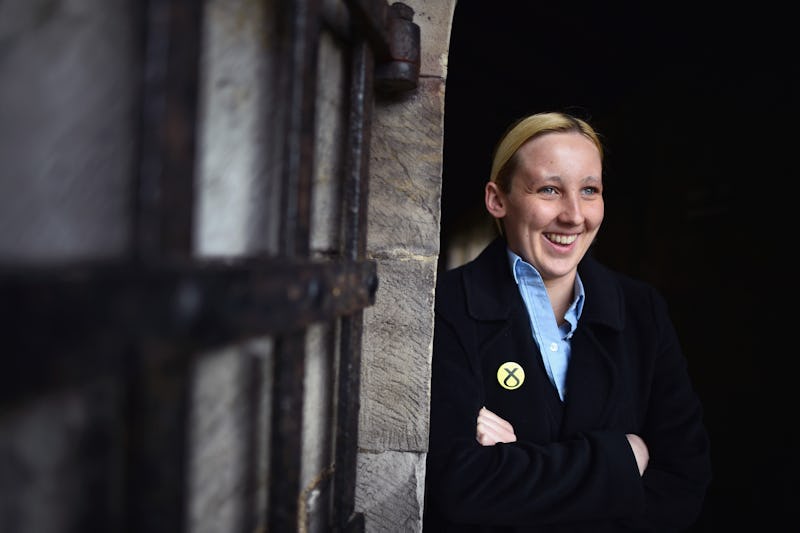 Jeff J Mitchell/Getty Images News/Getty Images
Entering politics as a woman can mean putting yourself in the firing line. Female politicians are often harassed and threatened by anonymous figures online and can even be dismissed by male colleagues in real life. But they still turn up to their job each and every day. This International Women's Day, it's time to highlight the female MPs to support in the UK.
Parliament still has some way to go before reaching full gender equality. Just over 30 percent of MPs are currently women, reports Stylist, and although the UK has a female Prime Minister, only 26 percent of the cabinet is made up of women.
Recognising that fighting for your rights is sometimes impossible when you're absent from the political conversation, the following women all joined politics with clear aims. Some have been in the political game for years; others are newer. But they have all broken through barriers and all deserve a place in history.
I spoke to five MPs to get their thoughts on being a woman in politics, on how to break into a Parliamentary career, and what crucial work still needs to be done in the UK. Whether you support the party they represent or not, there's something to learn from every single individual. You'll also find a further six women who you should have on your radar. Here's my list of 11 female MPs to stand behind this International Women's Day.