So, Are Olympians Allowed To Party During The Games?
A look inside the Olympic village.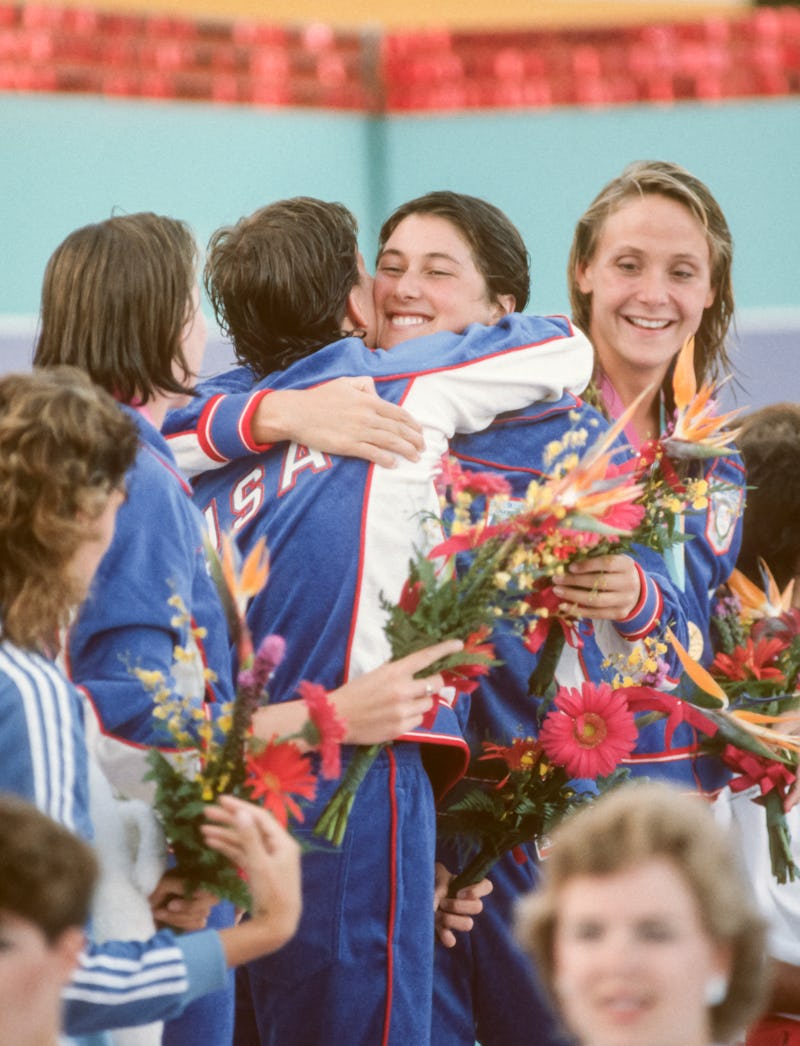 David Madison/Getty Images Sport/Getty Images
Training for the Olympics is rigorous, to say the least. It requires years of effort, special diets, and strict routines. And while you might think the athletes would want to celebrate and unwind after all that hard work, many won't be drinking at the 2022 Winter Games.
According to a contact for Team USA, there is no alcohol in the USA residence of the Olympic village, which is where the athletes live with their coaches and trainers as they wait to compete. And the reason why makes a lot of sense. "We work to create a safe environment for all Team USA athletes," Team USA says, "and also one that is respectful of all competing athletes."
Alcohol is not banned from the village entirely, however. If an athlete is of age and wants to go to a restaurant, they're allowed to grab a drink. But it still might be difficult. "Remember, it is a closed-loop in Beijing so access to restaurants and other shared spaces is limited," Team USA says.
According to NBC News, the closed-loop is designed to prevent Covid-19 from spreading. Since the restrictions keep Olympic residents apart from visitors and require them to travel about on high-speed trains, popping out to a bar isn't exactly easy.
The closed-loop means many of the public spaces have remained empty, and the fact the athletes' friends and family stayed home means even fewer people are around, NBC News reported. But the athletes are still managing to have a good time while remaining safe.
Some of them, like American luger Summer Britcher, have been sharing what it's like to live inside the Olympic village on TikTok. She's posted videos of her accommodations, as well as from the opening ceremony. While Britcher and fellow Team USA teammates may not be out partying during this year's Winter Games, her TikToks did make it on the news back in her town of Lake Placid, New York, and were even played on a screen at her local sports bar.
Besides the host city's rules, however, each team may set its own policies around athletes drinking, since there's nothing like a hangover to mess with your performance. Some individual teams have strict policies about their athletes hitting the sauce: Dutch gymnast Yuri van Gelder was expelled from the 2016 Brazil Olympic Games after drinking in Rio. Back in 2013, the Australian Olympic Committee started banning its own athletes from bringing any personal alcohol into the dormitories, but athletes were permitted to "drink responsibly" offsite. What's more, even if it were a "normal" Olympics year, the legal drinking age in Japan is 20, and plenty of athletes are still in their teens.
So, the International Olympic Committee (IOC) technically has no problem with athletes legally having a few drinks in the host city, but any athlete who wants to drink during the 2022 Olympic Games is going to have to get pretty creative.
This article was originally published on