These 6 Home Decorating Apps Make Revamping Your Space So Much Easier
You can try out new paint colors before even buying any.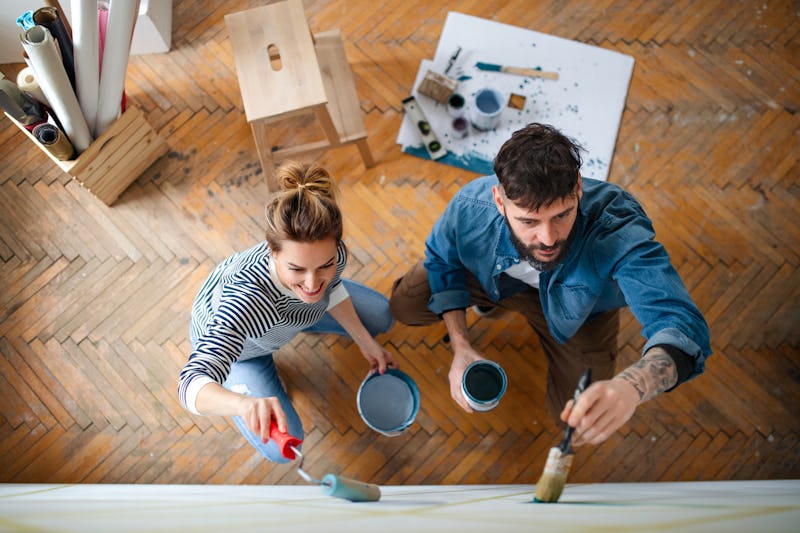 Shutterstock
Caught the interior design bug lately? Maybe TikTok has you eager to transform your apartment into an industrial-style loft. Or, better yet, the arrival of autumn means you're fully ready to embrace goblincore in your home decor. Perhaps you're moving into a new place and want to start fresh, or you really just want to make some slight tweaks in your bedroom. Whether you're going for a full-blown renovation, or just want to freshen things up, it can be tough to know where to start.
If your interior design pipe dreams are squashed every time you look around your home and try to envision pulling it off, fret not. Just like nearly everything in life, there are loads of apps out there to make interior decorating so much easier.
Trying to plan out a new color palette? There's an app for that. Looking to create a blueprint for your furniture and decor? There's an app for that, too. Your phone might not be able to help you assemble that 500-piece IKEA dresser, but it can at least let you see what it would look like in your bedroom.
Here are a few apps that will seriously level up your interior decorating game — no matter what style you're going for.