21 Absolutely Adorable Christmas Gifts For Dogs
Make their tail wag with pure joy.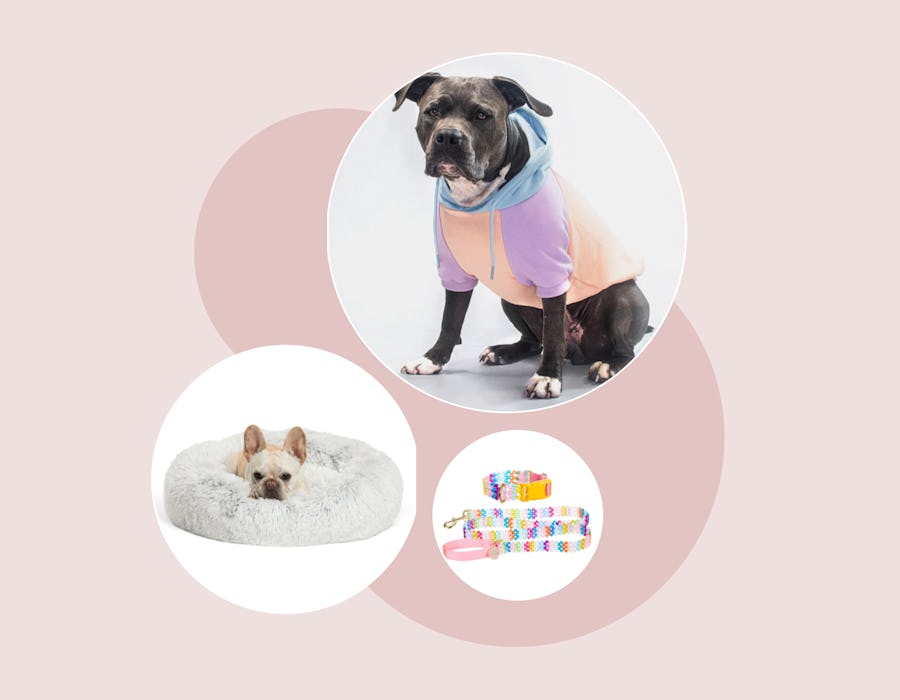 Spark Paws; Best Friends by Sheri; Susan Alexandra
We may receive a portion of sales if you purchase a product through a link in this article.
If you're the kind of pet parent who dresses your pup up for Halloween, has paid for your fur baby to get the dog equivalent of 23andMe, and whose dog has more sweaters than you do, you already know it's the season to shop for dog Christmas gifts. While your pup would be thrilled with a tennis ball — or even an old sock, let's be honest — they'll positively lose it if you present them with something extra special.
Dogs seem to be big fans of Christmas, after all. There's food to smell, people to visit, cozy naps to take, and wrapping paper to tear to shreds when nobody's looking. It's basically a day filled with all of their favorite things, and that'll be even more true if they have a pile of prezzies (or a stocking!) that's all theirs. As the pet parent, all you have to do is loosely wrap your dog's gift in a bag or tissue paper, then kick back and watch as they have a field day on Christmas morning.
This list of dog gifts includes toys for your pup, cute gear and apparel, and even dog-approved treats. Whether you have a puppy of your own or know someone who does, keep scrolling for 20 fun dog gift ideas that'll have any fur baby wagging their tail with joy.