7 Home DIY Projects You're Gonna Want To Steal From TikTok
No drilling experience necessary.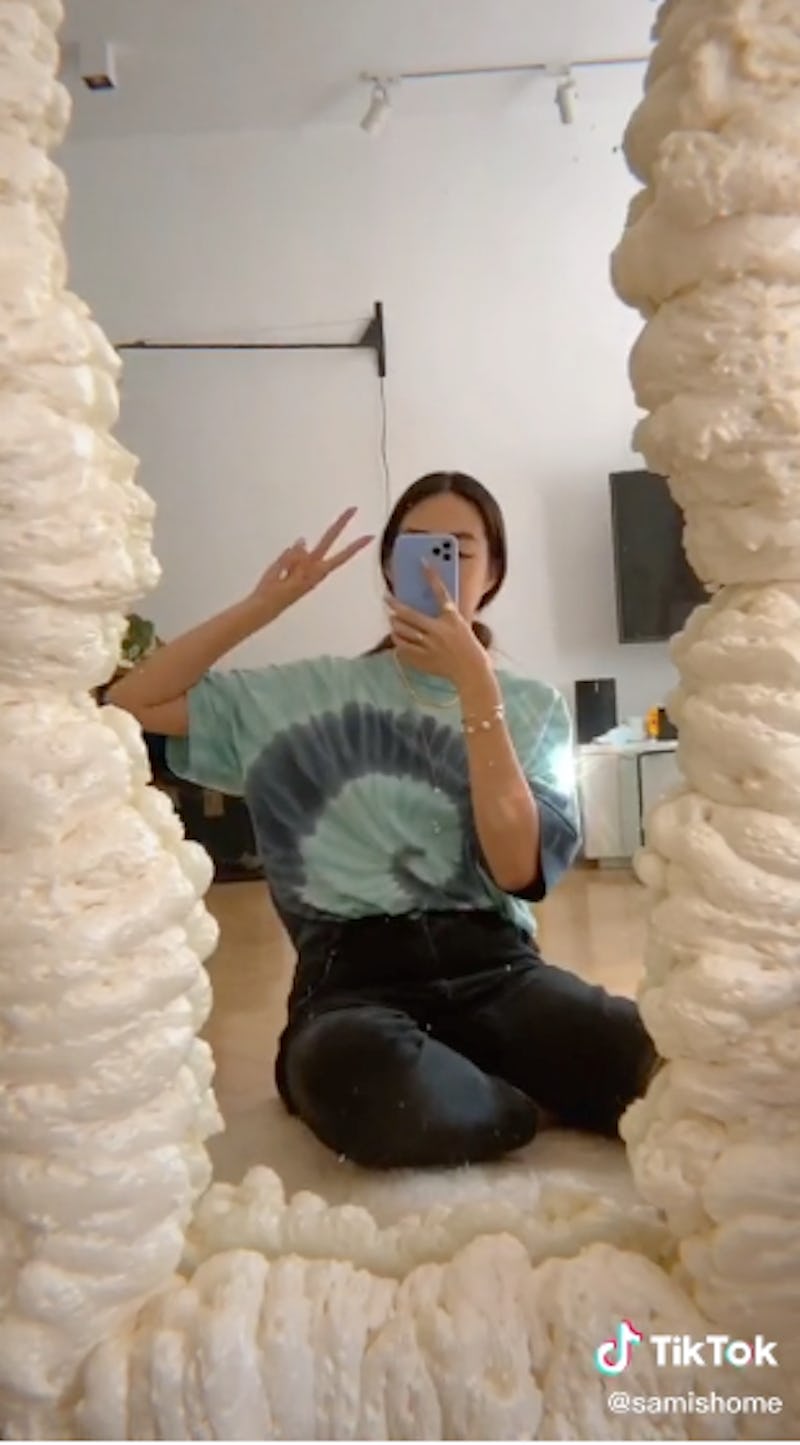 Screenshot via TikTok
Over the past year or so, you've gotten to know your apartment in a much more intimate way than you ever expected. And while quarantine life is no longer synonymous with making sourdough bread and whipped coffee, you might now find yourself trying to figure out what the heck you can do that's different around the house. Enter the magical world of trying your hand at some of the best home upcycling hacks on TikTok.
Upcycling is all about revamping what's old and probably not going to get used again. You know that old bowl that was nice when you bought it, that's now just collecting dust in the back of your cabinet? Instead of getting rid of it, upcycling makes you think about how you can transform it into something different that you'll actually use. Think Flea Market Flip, but with your own castaway furniture, and without leaving your living room.
When you upcycle your furniture and other home goods, you're not just creating a cool new side table from that crappy one you were going to toss. You're also limiting harmful production practices like deforestation and toxic chemical treatments often used to manufacture new products, which is definitely something you can feel pretty good about. These seven home upcycling hacks on TikTok can help you reduce environmental waste and get an awesome new mirror.