25 Brilliant Holiday Gift Ideas Under $30 For Every Type Of Coworker
Featuring a DIY hot sauce kit, a luxe hand cream, and more.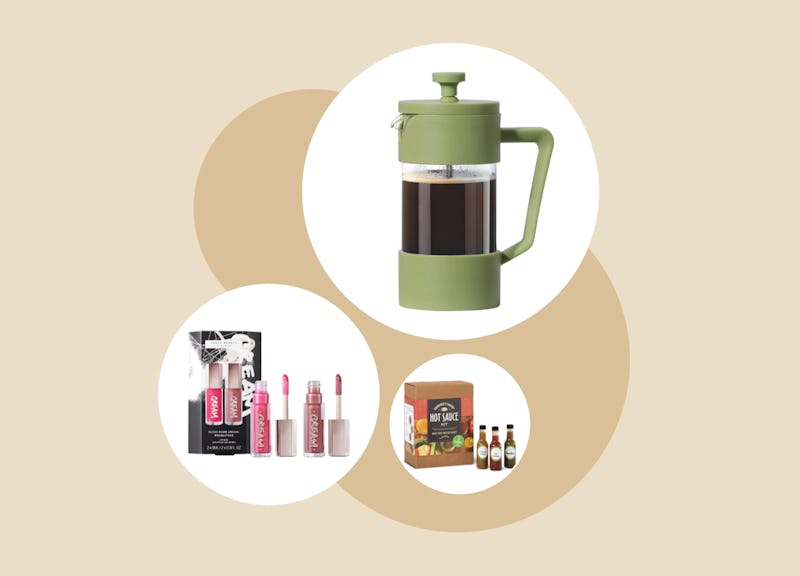 Oggi; Fenty Beauty; Gardener's Pantry
We may receive a portion of sales if you purchase a product through a link in this article.
Choosing holiday gifts for your coworkers can be surprisingly difficult. Work relationships run the gamut, after all. There's your favorite person in HR who says hi to you every day, your actual work bestie who knows your deepest secrets — and everyone in between.
Beyond how well you know someone, other factors can make finding the perfect coworker gift even trickier: There might be a holiday gift exchange with a price limit, you might not know what someone wants or needs, and you'll also want to keep an eye on your own budget since this time of year can get pricey fast.
That said, choosing gifts for the people you interact with every single day — whether that's online or IRL — can also be super fun. You hear their stories, get a peek into their lives on Zoom, and smell what they're heating up for lunch, and all of that intel can serve as a clue for what might make them super happy this season.
Whether you're looking for a neutral item for a white elephant party or something extra thoughtful for your fave work pal, there's no shortage of holiday gift ideas that land somewhere under the $30 mark. Whatever the case may be, the list below is sure to cover all your bases.